Spring Cleaning and Greening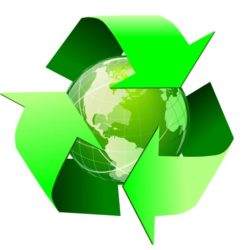 Spring Cleaning and Greening
Electronics recycling
In between e-cycling events at First Church, you can take obsolete electronics (anything with a cord) to:
City of Manchester
Where: Paul A. Schroeder Park, 359 Old Meramec Station Road, Manchester MO 63021
When: Third Saturday of each odd number month, 8 – 11 am
Click here for more information.
Battery recycling
Pro Computers and Consulting currently accepts small amounts of alkaline batteries at no fee. 6920 Manchester Ave, St. Louis, MO 63143
CFL recycling
Compact fluorescent lightbulbs may be taken to any Lowe's or Home Depot. Boxes are located just inside the entry doors.
Household hazardous waste disposal
The first permanent household hazardous waste collection facility takes on-line reservations. Residents of Saint Louis City and County can make a reservation to drop off hazardous waste at the Lemay Facility, 291 E. Hoffmeister 63125 (map here).
To make a reservation visit www.hhwstl.com and follow the instructions. At the end of the reservation process, print the voucher provided and bring it along with proof of your address (utility bill or driver's license) to your appointment.
Examples of household hazardous waste are motor oil, driveway sealer, fertilizer, and pesticides or herbicides.  There is a 50 lb limit.  (Additional material will cost $1.00 per lb.)
Latex paint is being accepted for recycling, at a cost of just 20 cents per pound ($2.00 per gallon). (If completely dried out, latex paint can be safely disposed of in your trash.)
Catalog mailings
You can unsubscribe from those you never use by going to www.catalogchoice.org .