Letting Our Light Shine
Efficiently!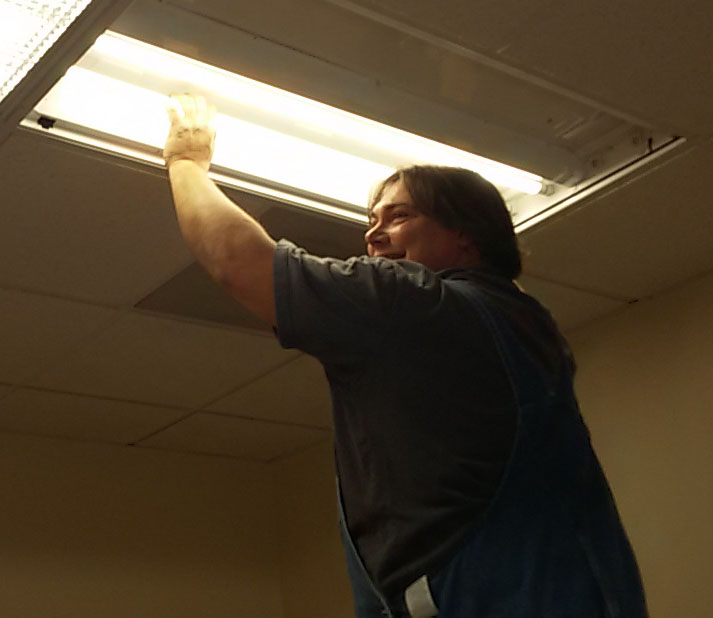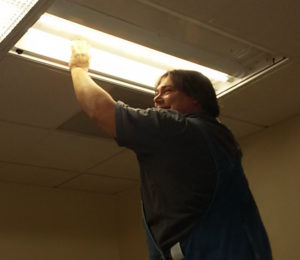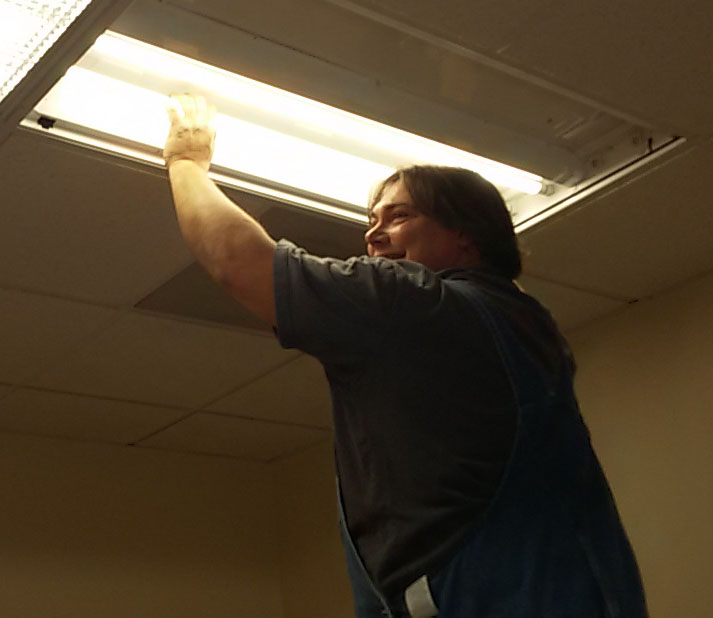 At the behest of the Facility and Finance Ministry, Building Manager Chip Isringhaus (pictured at right) has been exchanging our fluorescent lighting for LED lighting throughout the church. Here he is unable to escape being photographed, as he replaces old units with new lights in the Pastor's Office.
Each fluorescent tube used 138 watts of electricity in the same amount of time that LED tubes burn 48. In addition to that, LEDs have a longer life span than their predecessors, so we will enjoy savings both in our budget for energy costs and in our environment in the amount of fuel burned to light them up!
Thanks, to Chip and the F&F, for taking this green initiative!