Green Team Notes
January 25, 2017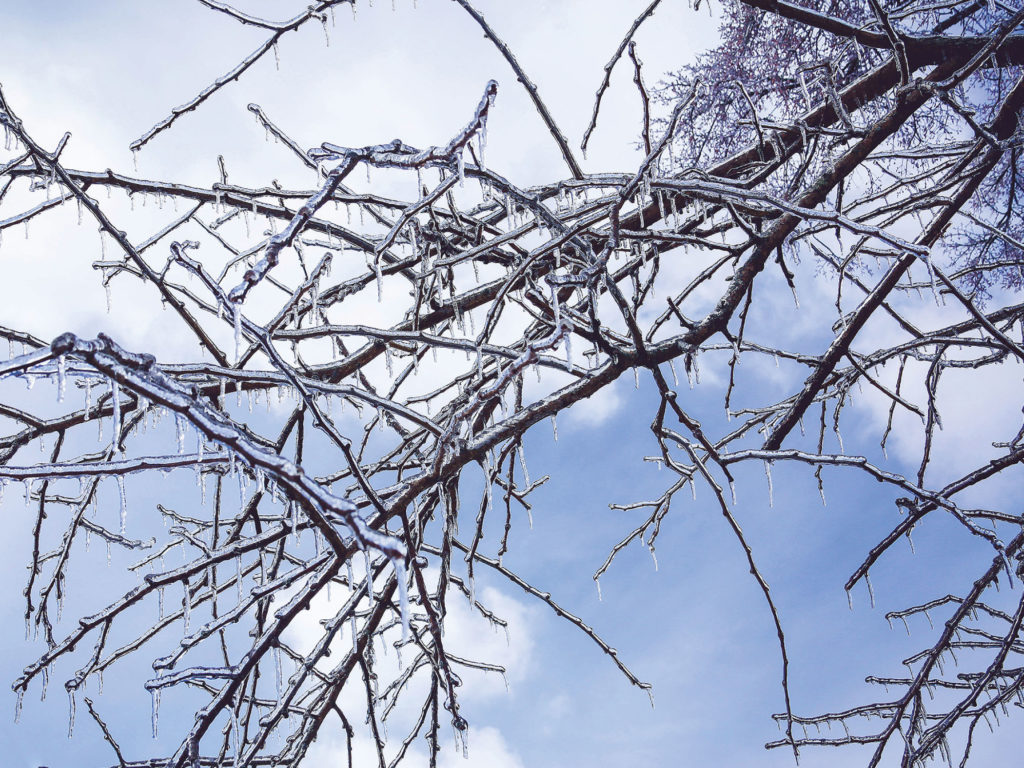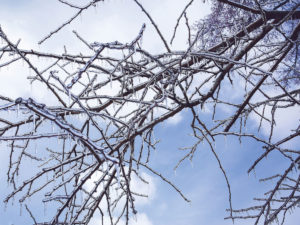 Last Thursday we hunkered down and watched anxiously out our windows – or perhaps more often our TV screens – to witness the impending icepocalypse arrive. Some of us had rushed to acquire the "necessities" in anticipation of the storm.
We bought food – lots of food – though we could probably make do for a couple of weeks using what's in our pantries and a little creativity. We bought salt – lots of salt – though sand works just as well to prevent a fall and does no harm to the environment. We bought batteries – lots of alkaline disposables – that are not currently recyclable.
The list goes on.  Acquisitiveness is in our nature – or is it our culture?
Some of us may have spent as much time and thought on the beauty of the ice-encased limbs and pine needles. From a tiny seed crystal the moisture coagulates, changes phase and deepens. Gravity pulls it earthward, elongating icicles. Light refracted though icy branches appears lustrous, like silver silk. All the elements of Creation were merely rearranged – recreated – into a rare and exquisite vision.
Did we experience the hush?  Did we venture outside?  Did we recognize this storm as gift that gives us pause?
"Every good gift and every perfect gift is from above, and cometh down from the Father of lights, with whom is no variableness, neither shadow of turning." (James 1:17).
There is something primal in the storm; we feel our vulnerability.  But in this feeling the gift is manifest: wonder and awe.  Did you feel it?