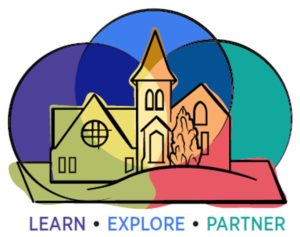 When we received funding from the Lilly Endowment to support Pastor Dave Denoon's sabbatical, 30% of the funds were designated for a congregational Renewal that would happen concurrently. That's how our Year of Renewal 2017 came about.  A Steering Committee was formed, for the sake of developing mission renewal in the keys of faith and social justice, and specifically racial justice.  We have the opportunity to reexamine our views on race and how they affect our opinions on local, national, and international events. Various subcommittees were developed to implement the Renewal Years three goals to: LEARN • EXPLORE • PARTNER.
The Year of Renewal Curriculum Committee is pleased to offer our Personal Reflections, which represent the three renewal year goals: Learn, Explore and Partner. 
The posts below are personal reflections on books, movies and other media relating to our Year of Renewal, written by the Pastor Dave and the members of First Congregational Church of Webster Groves. Please click on one or all to see what we are up to.
(If the links below do not appear, click your Refresh/Reload button.)
---