Welcome Sonya Vann
Our Sabbatical Pastor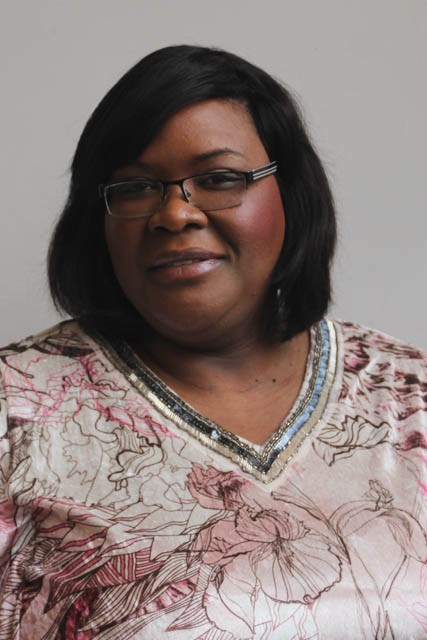 With much gladness the Sabbatical Minister Search Team of the Year of Renewal Steering Committee, and the Executive Ministry of First Church, announce the selection of Sonya Vann as our Sabbatical Pastor.
She will serve in Pastor Dave Denoon's absence, from May 22 through September 3, as part time pastoral staff – designing worship and preaching, and providing pastoral care for hospitalized members and grieving families. Sonya also will serve as head of staff.
Pastor Sonya graduated Eden Theological Seminary in 2015 with a Master of Divinity degree and is currently seeking ordination in the United Church of Christ. She is a Minister on Staff of Christ the King UCC in Florissant, Missouri, and is the Director of the Master of Community Leadership program of Eden Seminary's Walker Leadership Institute.
As she seeks ordination in Pastoral Ministry, Sonya is also pursuing certificates in New Church Planting and Renewing Churches through the Center for Progressive Renewal (CPR). She hopes eventually to use her certification for the purpose of planting an Open and Affirming, diverse, relevant and progressive United Church of Christ congregation dedicated to African-American spiritual traditions.
Sonya is a trained Community Organizer who has served as a Board Member of Churches United for Community Action (CUCA); and a Taskforce Coordinator of the Education Taskforce of Metropolitan Congregations United – St. Louis (MCU-STL).
While in seminary, Sonya gained her contextual education credits with Maternal Child and Family Health Coalition; St. Peter Evangelical United Church of Christ-Granite City, Illinois; and Kirkwood UCC.
With the wider UCC, she has served as a member of the St. Louis Association's Constitution and Bylaws Taskforce Committee, the 2014 Conference Annual Gathering – Worship Planning Team, and the St. Louis Association's Fall Meeting Planning Team. She is trained as a facilitator in Sacred Conversations on Race and provides workshops in this important work in congregations across the region.
In addition, as Vice-President of the Board of Directors and Chair of the Development Committee of St. Vincent Home for Children in Normandy, Missouri, she continues to lift up the concerns of community and youth as an active outpouring and response to her call to social justice.