Upcoming Music Events at First Congregational Church of Webster Groves
First and Third Saturdays through May, 2020
First Congregational Church of Webster Groves
in the William E. Sample Chapel at 6:00 PM
Saturday Night Light (SNL) Worship Services are innovative Jazz worship experiences. Also called, "The Jazz of Preaching,"  with SNL we attempt to demonstrate through message, song, and word how Jazz and worship complement each other and in many ways are two sides of the same coin. These worship services encourage participation from everyone in attendance. Click on image above for more information.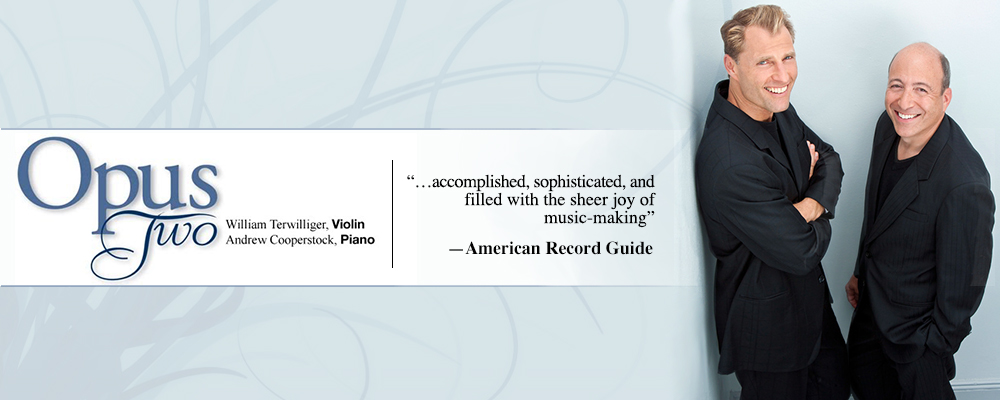 Opus Two — Violin and Piano
Thursday, March 12, 2020
7:30 PM
Opus Two has been internationally recognized for its "divine phrases, impelling rhythm, elastic ensemble and stunning sounds," as well as its commitment to expanding the violin-piano duo repertoire. The award-winning duo, comprising violinist William Terwilliger and pianist Andrew Cooperstock, has been hailed for its "unanimity of style and spirit, exemplary balance and close rapport."
Opus Two first came to international attention as winners of the United States Information Agency's Artistic Ambassador Auditions in 1993 and has since performed across six continents, including major tours of Europe, Australia, South American, Asia, and Africa. For more information and sound clips, click here.

More Upcoming Music Events at First Church
Good Friday Blues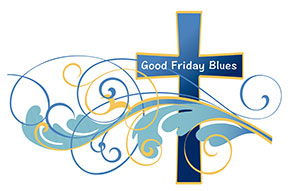 Friday, April 10 at 7:00 PM
Featuring the Oîkos Jazz Ensemble & our own Logos Readers

Organ Anniversary Celebration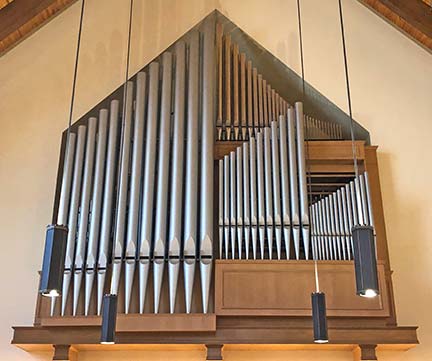 Sunday, May 17, 2020 at 3:00 PM
Featuring Andrzej Zahorsky, Concert Organist