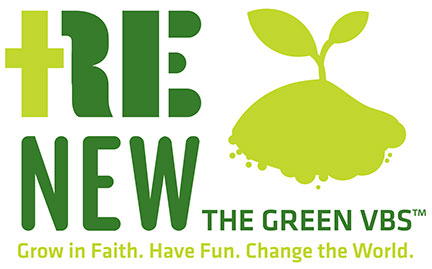 Grow in Faith. Have Fun. Change the World. Re New
The Green Vacation Bible School Sunday, June 9 – Thursday, June13
ReNew is a very special Christian earth-stewardship experience for young people entering pre-K through 6th Grade, which we hope everyone will want to participate in. Each evening of our Vacation Bible School (VBS), kids will explore Jesus' Parable of the Sower with age-appropriate activities that help them learn how to care for God's creation.
Each evening begins with dinner at 6 PM. Programming follows dinner, until 8 PM.
Vacation Bible School only happens because of volunteers like you! Please contact Tracey if you would like to volunteer! Thanks in advance for your support.
Please fill in the forms below to register your child or to volunteer.
For more information, email Tracey, or call 618-830-3919.
2019 Vacation Bible School Registration
For Pre K to Grade 5

Please fill in the form below if you are Grade 6 to Adult  and would like to volunteer for 2019 Vacation Bible School