Coming on Sundays in Lent
A mind-blowingly insightful, Jewish interpretation of Christ's Passion!
Entering the Passion of Jesus: A Beginner's Guide to Holy Week by Amy-Jill Levine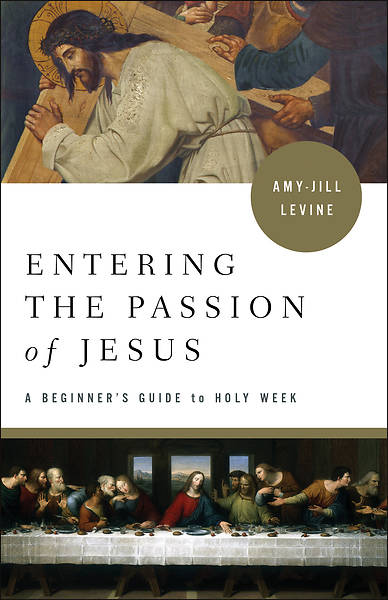 For the Sundays in March and Palm Sunday, Pastor Dave Denoon will lead a Bible study series based on a book by the (Jewish) professor of Christian history at Vanderbilt University, Amy-Jill Levine. The series includes video commentaries featuring Prof. Levine and vibrant discussion featuring you!
Prof. Levine's admiration for the teachings of Jesus and respect for his Jewish voice add height and breadth and depth to familiar stories, from the Triumphal Entry to the Last Supper and beyond. You won't want to miss a moment! Copies of Entering the Passion of Jesus are available now from the church office ($10 each).
To see a preview video of Levine's interpretation click here.
Ash Wednesday, February 26, 7:00PM
Worship including imposition of ashes and communion
Message of the Evening: "This Season of History and Risk"
Sundays, March 1 – April 5, 11:20AM in Memorial Hall
Entering the Passion of Jesus: A Beginner's Guide to Holy Week
by Amy-Jill Levine
Lenten study with Pastor Dave Denoon on Sunday mornings, of a book by Vanderbilt University's Jewish scholar of Christian history. Copies of Prof. Levine's insightful and provocative book are available for $10 each from the church office.
Worship on Sundays in Lent (9:55 AM)
Pastor Dave Denoon uses each of the six Sundays in Lent to highlight events of the final week of Jesus' earthly life: The Triumphal Procession (March 1); The Demonstration at the Temple (March 8); Commandments and Money Matters (March 15); The First Dinner (March 22); The Last Supper (March 29); The Arrest and What Came After (April 5).
Special Sundays in March
UCC Women's Week, March 1
International Women's Day (with Daylight Saving Time), March 8
Amistad Sunday, March 15
One Great Hour of Sharing special offering for Church World Service, March 22
Palm Sunday, April 5, 9:55 AM
Join KC the donkey, as we open our worship service outdoors on the east parking lot, to reflect Jesus' triumphal entry into Jerusalem. Once inside, we'll bless our palm fronds and celebrate the Sacrament of Christ's Table. Come, be part of the procession as "Jesus" makes a triumphal entry into "Jerusalem" – complete with excited children and loud shouts of "Hosanna!" This year we will be featuring our Eden Seminarian Tracey Harris as Jesus.
Maundy Thursday, April 9, 7:00 PM
Our annual observance of the night on which Jesus was arrested will include
a Service of Tenebrae (Shadows) and set our hopes toward Easter.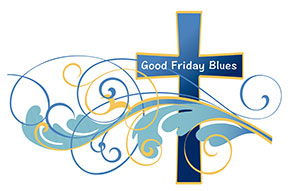 Good Friday Blues, April 10, 7:00 PM
Referring to Amy-Jill Levine's Entering the Passion of Jesus, the Oîkos Jazz Ensemble and Logos Storytellers will lead us in a re-imagining of Jesus' last days, leading up to his execution on the Cross.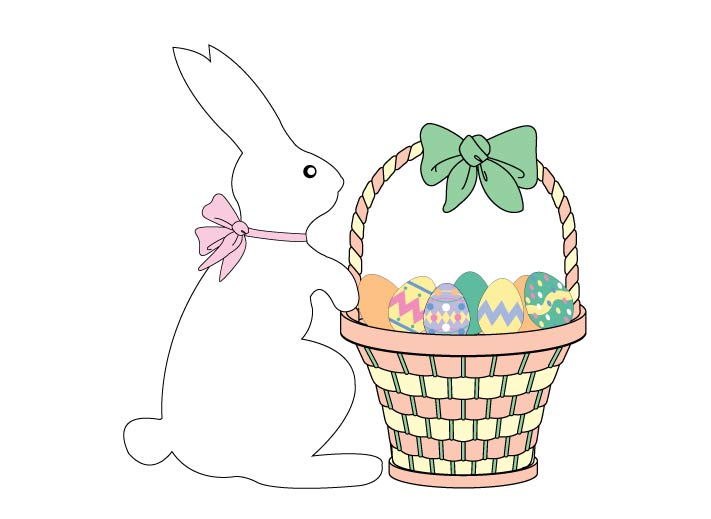 Holy Saturday, April 11, 10:00 AM – The Great Indoor Easter Egg Hunt!
Children from Preschool age through Grade 5 work on crafts, enjoy the company of rabbits, and then separate into age-appropriate Search Experiences for eggs filled with candy and prizes.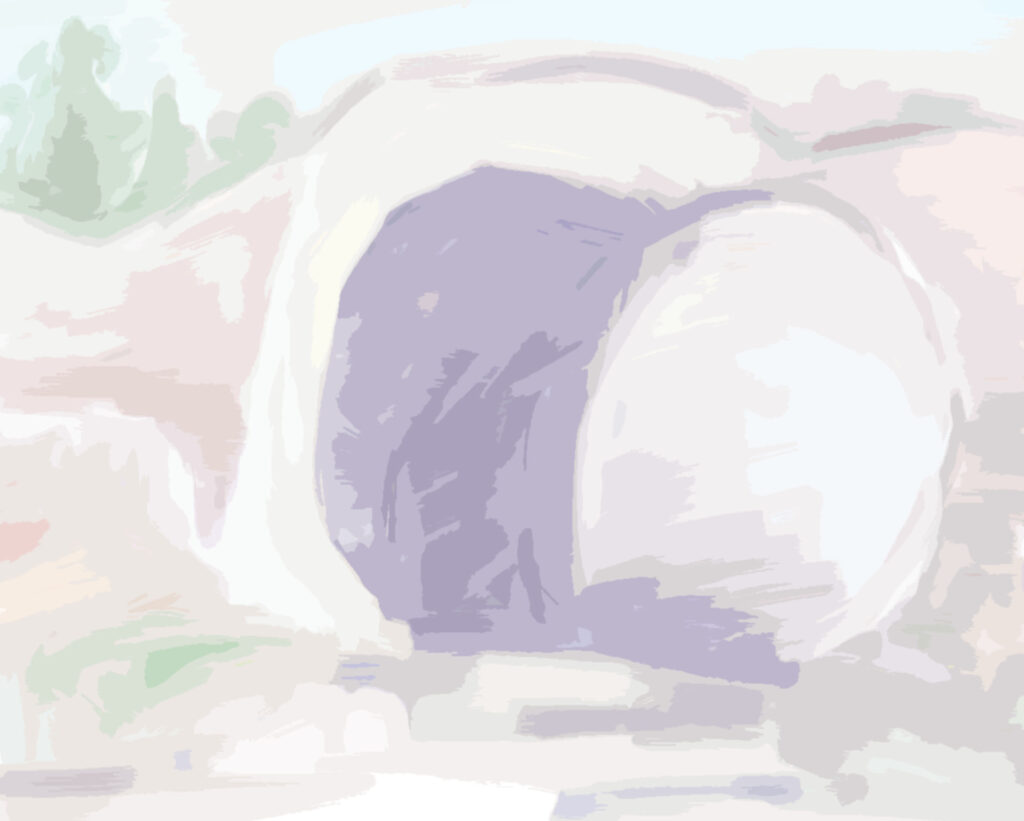 Easter Sunday, April 12, 9:55 AM
The Day of Resurrection is celebrated with shouts and trumpets and singing. Hallelujah!