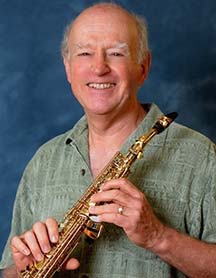 Rev. Cliff Aerie is the director of MICA (Ministry of Imagination, Creativity and the Arts). Cliff has spent a lifetime exploring the adventurous terrain of creativity and the Spirit. At the heart of his ministry he is a storyteller inviting others to embark on the spiritual journey of discovering the imaginative landscape of the soul.
As a jazz musician Cliff has performed at international jazz festivals and hosted "Jazz Alive" on National Public Radio for four years. In 2004 he founded the Oîkos Ensemble and has led jazz worship services and sacred jazz concerts at more than 300 faith gatherings around the country. Grammy award winner, Paul Winter says: "I salute Cliff Aerie and the Oîkos Ensemble for their inspired music and mission. They are serving the world with their song."
Cliff is a graduate of New Brunswick Theological Seminary, has pastored five congregations (two in the Presbyterian Church and three in the United Church of Christ), founded an experimental arts ministry and served the United Church of Christ denomination as Special Events Producer where he helped develop the "God is Still Speaking" identity initiative from which MICA originated.
His latest projects include Inner Jazz, an interfaith arts meditation series, and Worship Jazz, a web resource for liturgical resources and creative jazz arrangements of familiar hymns.
Click here to learn more about MICA.