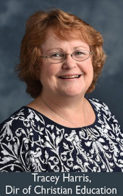 Tracey Harris is our Director of Christian Education. Click on of the posts below to read Tracey's ramblings and articles and events.
Trust Your Journey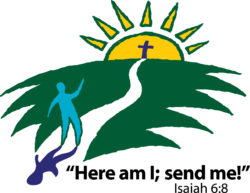 Sometimes, we take a road straight to our destination. Many days we are drawn to the scenic route. My dad always said, "All roads lead somewhere."
Faith journeys are very often zig-zag or hidden paths to a unique destination. I feel that I was on a circular faith journey that brought me to you as your DCE.
My journey is now taking a twist, as I am sensing a call to enter ordained ministry. I had heard a call to this path but, like many before me, I questioned my ability. I forgot that it was really, in the end, not about me but about The Spirit. When I finally (yes, finally!) talked out loud about going to seminary, I felt a deep Peace. […]
Lions or Lambs?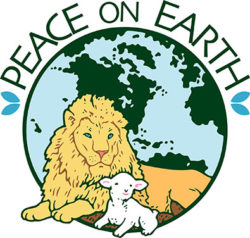 When I taught preschool, I always talked about the March weather coming in like a Lion and going out like a Lamb. I also recall the Shakespeare quote from Julius Caesar to "beware the ides of March." March also finds us celebrating St. Patrick's Day. However you look at it, March is indeed a busy month! Today the Lions and Lambs of March come to me in a new way. I am thinking of our feelings towards our neighbors.
Be they neighbors near or far, will I treat them today as though I am a Lion or a Lamb? Since we are still looking for acts of kindness, I would hope you would be a Lamb  […]

Summer Schedule — Thursdays at 10:00 am
Join discussion leader Tracey Harris at 10:00 am, at The Algonquin Apartments, 55 S. Gore Ave. in Webster Groves, for FAITH: Continuing the Search our weekly Wednesday series of video/discussions exploring topics of interest to Christians who aren't afraid to admit that contemporary life can challenge one's faith and values.
Ready to continue your search of faith? Sessions usually last about an hour. Registration is required; please, contact Tracey Harris if interested.
A Blizzard of Kindness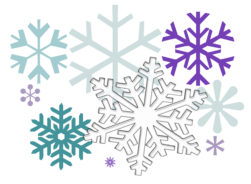 I am sure many of you enjoyed that January thaw. I am sending warm thoughts to all of you.
But first I want to introduce you to a Christian Education program for the year that can involve anyone. This program ought to keep everyone on their toes, watching for opportunities to bless others.
We all know that water cleans and purifies, and that water is essential for life. Well, snow is one form of water.
So, beginning in February, the Christian Education Ministry has provided for paper snowflakes to be supplied year-round (yes, even in the summer).  […]