23rd Sunday after Pentecost
October 23, 2016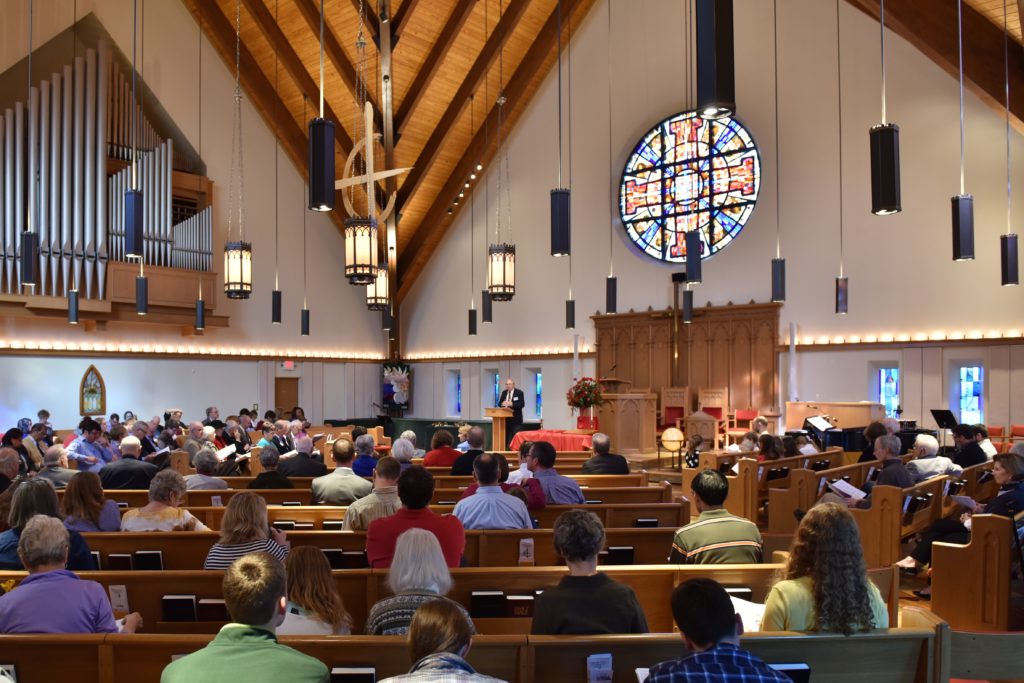 Order of Worship and Bulletin (link) 

This Sunday, our series Renewing Our Mission continues with Pastor Dave Denoon's observations on "Sacred Space and Time," prompted by scripture readings from Psalm 84 and Luke 18:9-14 (Parable of the Pharisee and the Publican).
Stewardship Committee member Marilyn Davis offers a brief testimony on the blessing she has found in making a financial commitment to the church. Consecration Sunday is October 30. That's the day members and friends will be asked to consecrate their commitments to our Year of Renewal 2017.
About the Year of Renewal 2017
First Church has received a grant for clergy and congregational renewal from the Lilly Endowment, to be used toward the pastor's sabbatical – a period of three months with a month of vacation during which he will be traveling with his family to West Africa. Concurrent with, and expanded beyond, the pastor's sabbatical will be a congregational exploration of the roots of racism in our country, what we have done intentionally or not to preserve it, and what steps we might take to end it.
In our 151st year, the First Congregational Church of Webster Groves will be using this time of self-examination and reflection to discern how God may be calling us forward in mission and purpose.
We encourage you to join us in this challenging and exciting exploration!