June 2017 Issue of Covenant News
June 2017
Covenant News
The Newsletter of the First Congregational Church of Webster Groves
---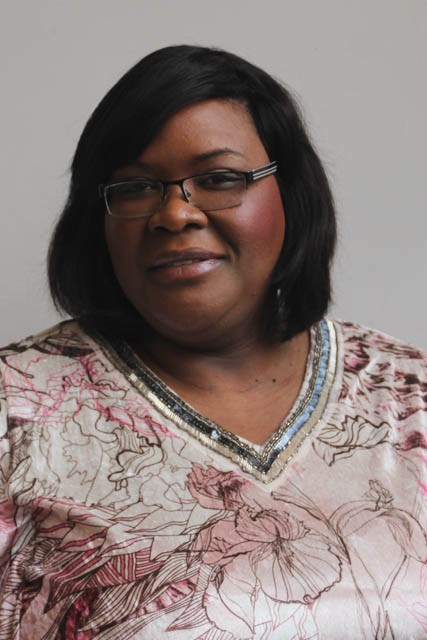 FROM THE PASTOR'S DESK
What Now?

As Jesus was preparing to ascend into heaven he said to them: "This is what is written: the Christ will suffer and rise from the dead on the third day, and a change of heart and life for the forgiveness of sins must be preached in his name to all nations, beginning from Jerusalem. You are witnesses of these things." (Luke 24:46b-48)
"I'll Fly Away" was a song I heard often at Calvary Church of God in Christ, in Lawrence, Kansas, where I spent many formative years under the watchful eye of my paternal grandparents. As a child, I would watch as the ladies, dressed in all white from head to toe, sat up front and sang with such enthusiasm about a time when they too could "fly away to that home on God's celestial shore," a time when they would die and join Christ in a heavenly place. I admit to bouts of confusion since every funeral service or homegoing celebration (as they called it) was always filled with tears, sorrow and wailing. Where were the happy "I'll Fly Away" people at those moments? But I digress…
Today and on Ascension Sunday, as I prepare to take the helm of First Congregational UCC Webster Groves as your Sabbatical Pastor – I get it! I can even imagine the disciples on that first Ascension Day standing with Christ with many of the same questions. What now? Where do we go from here? Who is going to proclaim the Good News now? Why can't we go with you?
The answer is simple: Because "you are witnesses of these things." WE are the answer. Simply stated, we are to carry on the work of God, even in the physical absence of Christ standing before us.
So even though Pastor Dave, Coco, and Gwen are on sabbatical, we will stay, we will prepare, and we will continue the work of changing hearts and minds – beginning with our own, as well as, seeking reconciliation with those who are most harmed by racial division. Understanding that everyone should be afforded a place to live, love and grow with encouragement from their community. We will seek to create those places first in our own hearts and then in the surrounding neighborhoods.
In other words, we will look forward to the day when we too can fly away to places unknown, but in the mean time we will stay, prepare and do the work of building Godly relationships.
This work means different things to each of us. For some it may be reading a book, sitting in on difficult conversations, or even taking racism and systemic oppression head-on in our community. For others, it may be the desire to extend themselves further than we thought possible and inviting people with diverse backgrounds into our hearts. Either way – you are the answer. You are who we have been looking for all along!
It is by the hands, hearts and minds of the members and friends of First Congregational Church of Webster Groves, that the world can be transformed to a more just, more loving and less racialized place. As we look fondly at the past, we can also look with joy to our future – towards that divine sabbatical without fear or worry for what lies on the celestial shore.
In the meantime, let us work for a justice, peace and love wherever we go.
Blessings for the Journey,
Pastor Sonya Vann
---
Music Highlights for June and Beyond
Worship on Pentecost Sunday, June 4, will feature the Chancel Choir and the Whiskey Club Band (with First Church member, Rick Herrick)!
The Missouri Chamber Music Festival presents four concerts in June – three at First Church! For more information, visit
http://www.mochambermusic.org/
1. A New View: The Calyx Piano Trio


Monday, June 12, 2017 | 7:00 PM at Graham Memorial Chapel,




Washington University (6475 Forsyth Blvd.)

2.  MOCM Morning Music




Wednesday, June 14, 2017 | 10:30 AM at FCCWG

3.    Rhythms, Echoes




Thursday, June 15, 2017 | 5:00 PM at FCCWG

4. Finale

Saturday, June 17, 2017 | 7:00 PM at FCCWG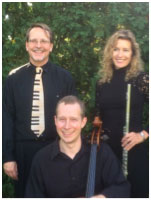 Next up in the God Is Still Speaking – Come Listen! Concert Series:
The Sylvan Trio — Sunday, September 24 at 4:00 PM
This nationally acclaimed trio features Suzanne Bona (flute), Josh Aerie (cello) and Greg Kostraba (piano). The group explores new music as well as pieces from the standard repertoire. For more information, visit
http://www.sylvantrio.com
---
Moderator's Corner
As I write this we are in the midst of new beginnings. This is my first entry as your moderator, but I am also co-chair of the Year of Renewal Steering Committee! It is spring and growth is all around us in the flowers, the trees, and the birds in their nests. Just as exciting is sending Dave and his family off on a life-changing experience. Just as we catch the excitement from so many experiences in life, be it a little boy's first T-ball game, a child's first year at camp, a wedding, a couple's first home, this is an exciting time to catch hold of.
Our Sabbatical Minister, Sonya Vann, is excited to be with us and we will have exciting experiences to share this summer together. Many of these experiences are designed to bring us closer together as we share thoughts and feelings (personal reflections shared) some will stir self reflexion (readings, performances, Social Issues Gatherings), others are informational (presentations, museums), still others are just fun (ice cream social).
This Renewal Period and the Sabbatical time in particular, will be an exciting time in this church for growth, in our unique community where we "Seek Christ in each and serve God in all."
Linda Kopetti
---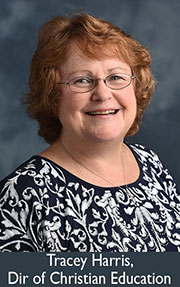 Jesus, Light, and Glowing
From John 8:12, again Jesus spoke to them, saying, "I am the light of the world. Whoever follows me will never walk in darkness but will have the light of life."
Glow for Jesus, our Vacation Bible School (VBS), will be June 11- June 15 starting with dinner at 6:00 PM.  Programming, including science and music, will follow dinner and end at 8:30 PM.
Holding Up Your Corner, a small group  study, will take place for adults during VBS. If you wish to attend, please email Tracey at tracey.harris@firstchurchwg.org
The Christian Education department gets busy in the summer and there will be many volunteer opportunities available.
Adult and student helpers needed for Vacation Bible School. To volunteer, please email Tracey at




tracey.harris@firstchurchwg.org or call 314-962-0475.

Volunteers Needed for our 4th of July event. We will be handing out water and manning children's

games before and during the parade. Join us for a fun day and a front row seat for the parade!
Contact Tracey Harris to volunteer before she recruits you!
I hope you will take some time this summer and join us for a few of our great renewal programs.
Peace,
Tracey Harris, DCE
Suess Riff by John Gerdes
So, you want to do right, but don't know where to start
The answer is simple, just start with your heart.
Follow what Jesus said, that's how you begin it.
You take that said heart, and put lots of love in it.
Now, of course you will love your grandfolks and your mother,
You are quite likely to love cousins, father, sister and brother.
But what if I told you there should be lots of other?
Love them if their skin is red, yellow, white, brown,
Love them if they come from the wrong part of town,
Love them whether they're old or they're young,
Love them if they speak in a different tongue.
Do you love them with piercings and a great big tattoo?
Do you love them like that? Why yes, yes you do.
But what if she's wearing an old tattered dress?
Do you still love her? The answer is "yes."
Can you love those who don't always like what you like?
Could you still stand beside them and go on a hike?
And what about those who call God a different name?
Will you still be able to love them the same?
Let's show all our love without out any delay,
Let's get right out there and get started today!
I know you can do it, because, after all
A Disciple's a Disciple, no matter how small.
---
Personal Reflections – LEARN • EXPLORE • PARTNER
Revelation & Reflection
Recently I've had discussions revolving around a book titled The New Jim Crow – Mass Incarceration in the Age of Colorblindness by legal scholar Michelle Alexander. I feel some of us, before reading the book, thought discrimination of people of color had decreased substantially because of the Civil Rights reform of the 1960s. I think things are better now. We all know of many Black success stories like Obama, Oprah, super athletes, entertainers and people in business. However, Alexander disagrees that things are better and describes how our tightly networked system of laws, policies, customs and institutions operate to ensure the subordinate status of a group defined largely by race. In this caste system, the role the criminal justice system plays in the discrimination of many people of color is evident. In the US, the percentage of African Americans is about 13%. Over the past 40 years the prison population has quintupled, and the Federal Bureau of Prisons reported in March of this year that 71% of those in prison were Black and Hispanic. That is a huge disparity.
In the 1980s and 90s our government launched a War on Drugs campaign. I worked in the alcohol and drug abuse prevention field then. Decreasing the number of drug users and dealers sounded, to me, like the right thing to do. I knew law enforcement agencies used federal grants to make drug-law enforcement a priority. When reading the The New Jim Crow, it was a startling revelation for me to learn this federal money also prompted racial injustice. It had never occurred to me that this "War" I supported had discriminated so unfairly against people of color.
Just recently I learned much of those federal dollars prompted SWAT teams to be formed. Policies to allow no-knocking drug raids and searches were implemented. Highway patrol units and local police adopted 'stop and frisk' policies. Drug arrests drastically increased, mostly of non-white people. Many more people of color than white people were stopped for minor traffic violations. Once stopped, Blacks and Latinos were often subjected to search and if even a small amount of a drug, such as marijuana, was found they were charged, often convicted, and sentenced to inordinately long prison sentences. Sadly, many of these people needed medical treatment, not prison. And once labeled a felon, one is relegated to second-class status. Felons had a hard time being productive citizens on release from prison as they have been barred from public housing, discriminated against by landlords, made ineligible for food stamps, and forced to "check the box" felon on employment applications. This is still happening: remember Ferguson? No wonder there was and still is a high recidivism rate. White people with the same offenses have been largely reprimanded and sent on their way or maybe fined. I know this might be an example of what is now called white privilege. It is also racial injustice.
I know one never stops learning. I hope to increase my awareness of the role criminal injustice has in preserving a racial caste system. I want to watch carefully what laws our legislators want to pass locally and at the state and national level. I want to better understand how laws will be implemented so both white people and people of color are not unfairly discriminated against. I feel we all need to keep learning and speaking up when we see disparities. I believe we should not be colorblind.
Submitted by Kay Roush
---
Weddings – First Church — Did You Know…
In 1985 the UCC Synod issued a resolution calling on UCC Churches to consider becoming Open and Affirming to the LGBT community. In Rev. Phil Devenish's pastorate he sought direction from church members on performing same-sex unions. This resulted in the church adopting the same policy for these unions as for other marriages, that these ceremonies would be at the discretion of the Senior Minister and would primarily serve church members and their families.
During Rev. Bob Patterson years as our pastor the ONA issue was addressed from the pulpit and in Adult Education classes. In November 2007 the Executive Ministry passed a motion to start a process leading to a vote for our church to become an ONA church. Several draft statements were circulated. Comments were collected. Discussions were held. A survey was taken asking members if they were ready for a vote. Consensus was to move forward. On September 14, 2008 at a Special Congregational Meeting members voted to become an ONA church.
The first same-sex wedding ceremony in our sanctuary happened on June 6, 2015 when Darryl White and Michael Lenard were united in holy matrimony. Participating in the ceremony were their five adopted children. All those attending the wedding were invited to a reception that
followed and a splendid reception it was!
Compiled by Kay Roush  2017
---
2017 Graduates
Sam Oliphant: Son of Terri Gonnella, graduated from Webster Groves High School. He completed the A+ program and will attend St Louis Community College-Meramec in the fall.
Edward Hoganson IV: Son of Lynn and Edward Hoganson, graduated from University of Missouri – Columbia with a BS in Parks and Recreation with an emphasis in Sports Management.  Immediate future plans are a Summer Internship with the St. Louis Football Club. Edward is the grandson of Kay and Phil Roush.
Allie Taniuchi: daughter of Lynda Morrison, graduated Magna Cum Laude from the University of Miami  with a major in Public Health and a minor in Chemistry. She also received an outstanding academic achievement award. Future plans include an internship.
Miranda Moeller-Staley: daughter of Jim and Tracey Harris, graduated with an MDiv from Andover Newton Theological School.   She also received a Certificate in Pastoral Counseling.
---
2017 SAGE Schedule
June 25 – Sunday at 3:00 PM
Joan Musbach – Mormons in Missouri
July 22 – Saturday Morning
Trip to the Eugene Field House, (followed by lunch)

August 20 – Sunday at 3:00
Jane Brader and Young at Harp
September 13 – Wednesday Morning
Tour of Dogtown
October  27 – Friday 7:00 PM
Mike Lenard and Darryl White Adoption
November 7 – Tuesday at 6:00 PM
Supper then a Treasure Hunt in our sanctuary
December 3 – Sunday at 5:00 PM
Yankee Swap at the Perrys'
---
June Birthdays to be Celebrated on June 25th
Donna Hull  6/1




Jennifer Jones 6/3




Nolan Breitenbach 6/4




Christina Hood 6/5




Payton White-Lenard 6/8




Lauren Bakker-Arkema 6/11




Suzie Barnes 6/11




Ryan White-Lenard 6/11




Matthew Lindley 6/13




Kenneth Musbach 6/13




Virginia Conlee 6/16




Laszlo Kopetti 6/17




Nicholas Paci 6/18

Mia

Genazzi 6/19




Darryl White-Lenard 6/22




Gus McLean 6/23




Abigail Monaco  6/23




Sam Short 6/23




Jonathan Brader 6/24




Bob McCoy 6/24




Lucy Corelli 6/27




Rosemary Hensley 6/27




Ron Gomez 6/29




Aiden Kaalberg 6/29




Randy Whitman 6/29
---
June 2017 Calendar

Thursday, June 1
12:30 pm Recorder Rehearsal
7:30 pm Chancel Choir
Friday, June 2
6:00 pm Community Movie – Zootopia – Free Popcorn!
Saturday, June 3
Sunday, June 4 – Pentecost
Sacrament of Christ's Table
9:00 am Brown Baggers
9:00 am Nursery Care Available
9:55am Worship
9:55 am Youth in Worship
10:15 am Sunday School
11:05 am Fellowship
Monday, June 5
8:00 am Monday Morning Men
1:00 pm Center for Counseling and Healing
Tuesday, June 6
9:30 am Willing Workers
Wednesday, June 7
1:00 pm Center for Counseling and Healing
7:00 pm Renewal Steering Committee
Thursday, June 8
10:00 am FAITH: Continuing the Search (at the Algonquin)
12:30 pm Recorder Rehearsal
Friday, June 9
6:00 pm Boy Scout Troop 301 End of Year Celebration10
Saturday, June 10
8:00 am Healing Touch Level 1 with Linda Smith
Sunday, June 11 – Trinity Sunday
8:00 am Healing Touch Level 1 with Linda Smith
9:00 am Nursery Care Available
9:55 am Worship
10:15 am Sunday School
11:05 am Fellowship
6:00 pm Vacation Bible School
Monday, June 12
8:00 am Monday Morning Men
1:00 pm Center for Counseling and Healing
6:00 pm Vacation Bible School
7:00 pm Three Ministries
Tuesday, June 13
11:00 am Mary Martha Guild
11:30 am Devine Diners
6:00 pm Vacation Bible School
6:30 pm Practicing Our Faith
Wednesday, June 14
10:30 am Missouri Chamber Music Festival
1:00 am Center for Counseling and Healing
6:00 pm Vacation Bible School
Thursday, June 15
10:00 am FAITH: Continuing the Search (at the Algonquin)
12:30 pm Recorder Rehearsal
5:00 pm Missouri Chamber Music Festival
6:00 pm Vacation Bible School
Friday, June 16 
Saturday, June 17
7:00 pm Missouri Chamber Music Festival
Sunday, June 18 – Father's Day
9:00 am Nursery Care Available
9:55 am Worship
10:15 am Sunday School
11:05 am Fellowship
11:30 am Music Committee
Monday, June 19
8:00 am Monday Morning Men
1:00 pm Center for Counseling and Healing
7:00 pm Executive Ministry
Tuesday, June 20
9:30 am Willing Workers
Wednesday, June 21 – First Day of Summer
1:00 pm Center for Counseling and Healing
7:00 pm Healing Touch Practice
Thursday, June 22
10:00 Am FAITH: Continuing the Search (at the Algonquin)
12:30 Pm Recorder Rehearsal
Friday, June 23
5:00 pm Room at the Inn
6:00 pm Dinner & A Movie
Saturday, June 24
Sunday, June 25 – Birthday Sunday
9:00 am Nursery Care Available
9:55 am Worship
10:15 am Sunday School
11:05 am Fellowship
Monday, June 26
8:00 am Monday Morning Men
1:00 pm Center for Counseling and Healing
Tuesday, June 27
9:30 am Willing Workers
6:30 pm Lady Elect
7:00 pm Renewal Year Curriculum Committee
Wednesday, June 28
10:00 am FAITH: Continuing the Search (at the Algonquin)
1:00 pm Center for Counseling and Healing
Thursday, June 29
10:00 am FAITH: Continuing the Search (at the Algonquin)
12:30 pm Recorder Rehearsal
Friday, June 30
---
June Meal-A-Month
Boxed Whole Wheat Pasta
Pasta Sauce (Low salt and sugar)
Canned Mixed Vegetables (low / no salt)
Canned Fruit in own juices
Powdered Milk, shelf stable milk, soy milk
Baby Fruits
Baby Vegetables
Baby Cereal
---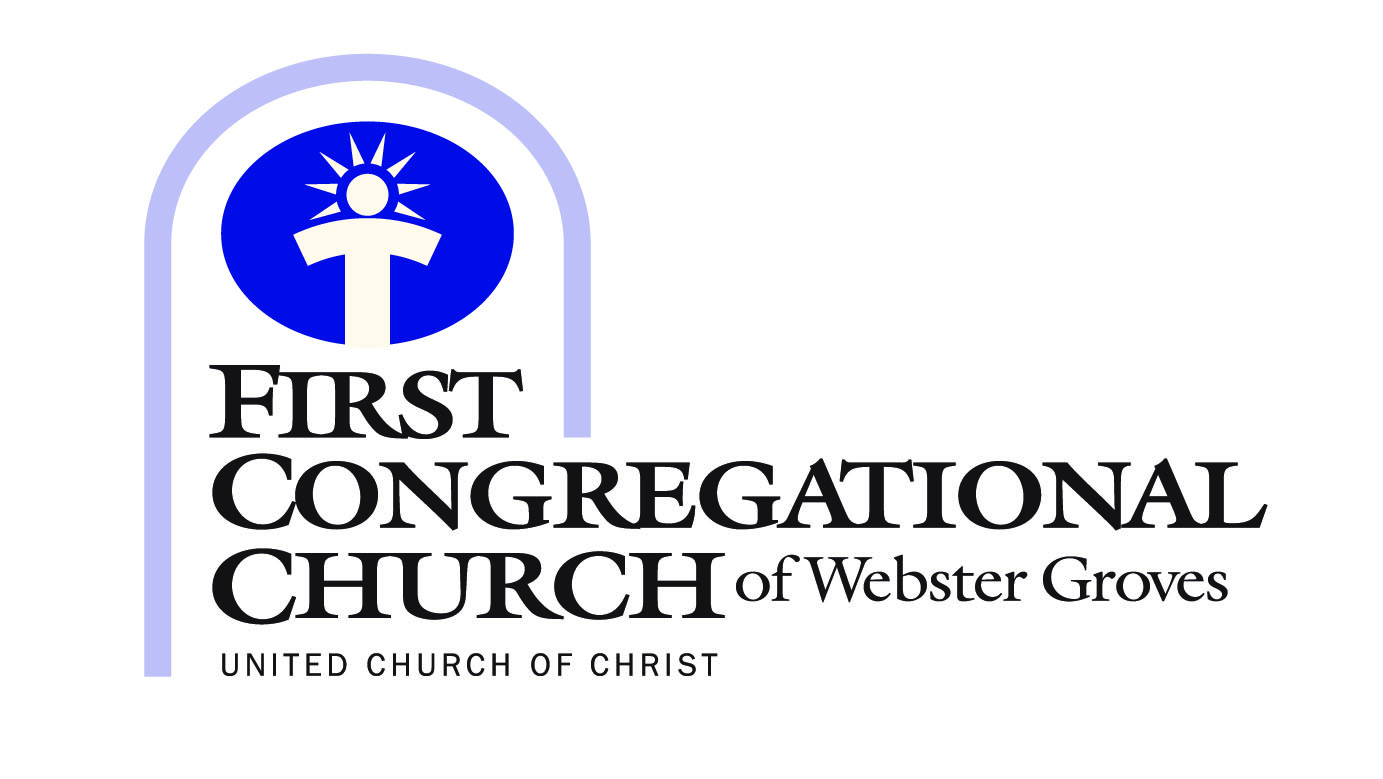 10 West Lockwood Avenue
Webster Groves, MO 63119
FirstChurchWG.org