Welcome to the Bulletin Board for First Congregational Church of Webster Groves!
You will find upcoming events, ongoing information and just about anything else you would expect to find on a bulletin board.
---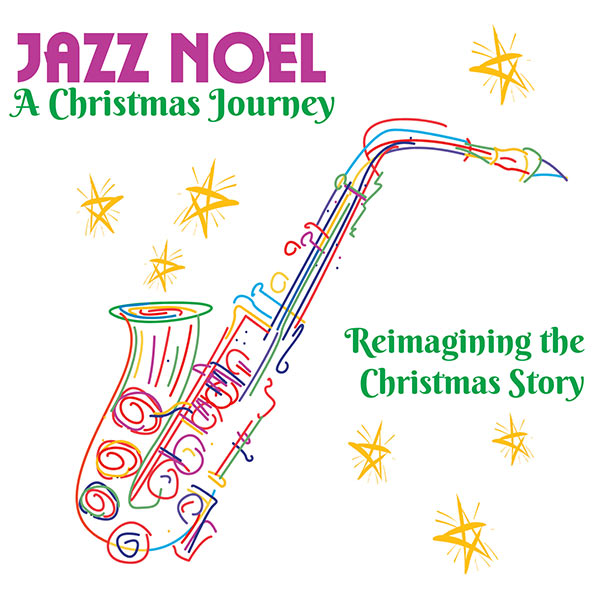 Jazz Noel is a modern-day reimagining of the Christmas story through the improvisational spirit of jazz. This is Jazz Noel's 9th season featuring the music of the Oîkos Ensemble. Also performing this year will be the Terra Nova Singers and the Logos Readers.
The Rev. Dave Denoon, pastor of First Church says, "Jazz Noel reimagines Christmas through a contemporary jazz lens. Each year the essential Christmas narrative stays the same, but the artistry of the performers brings the story alive in new ways. It is a wonderfully creative experience that fills the soul with the blessings of Christmas."
This year's theme, "A Christmas Journey," will highlight the story of Mary and Joseph's precarious journey to Bethlehem and the plight of this young immigrant family fleeing for safety to a foreign land—an inspiring message of peace and hope that resonates in these contentious times.
Jazz Noel is free and open to the public. A free-will offering will be received to benefit a local charity.
The Oîkos Ensemble (www.oikos-ensemble.com) is a national jazz ministry under the direction of its founder and saxophonist, the Rev. Cliff Aerie. The band features some of St. Louis' most talented jazz musicians—Carolbeth True (piano), Glen Smith (bass), David True (drums), Tim Osiek (trumpet) and one of St. Louis' great jazz vocalists, Kim Fuller. Oîkos has performed at more than 300 faith-based communities around the country.
The Terra Nova Singers are comprised of Arianna Aerie and Kevin Warner. Performing in St. Louis for the past decade, they have been featured soloists at many of the most prestigious early music concerts. The Logos Readers are an ensemble of select choral readers as part of First Church's Ministry of Imagination, Creativity and the Arts (MICA).
Rev. Cliff Aerie (www.worshipjazz.com) is a musician and storyteller, with a uniquely varied background in the arts and ministry. He has been leading jazz worship services and sacred jazz concerts for more than forty years.
First and Third Saturdays through November 16, 2019
First Congregational Church of Webster Groves
in the William E. Sample Chapel at 6:00 PM
Saturday Night Light (SNL) Worship Services are innovative Jazz worship experiences. Also called, "The Jazz of Preaching,"  with SNL we attempt to demonstrate through message, song, and word how Jazz and worship complement each other and in many ways are two sides of the same coin. These worship services encourage participation from everyone in attendance though singing, dancing, holding hands, prayer, call & response style jazz preaching and whatever else the Holy Spirit moves us to do.
On the first and third Saturday of each month we highlight an influential Jazz composer, affectionately referred to as a "Jazz Disciple," and shine light on how their contributions to society are a modern Gospel. It is our hope and prayer that by comparing modern composers to the ancient writers of the Gospel of Jesus Christ, we may reveal the timeless truths contained in ancient scriptures and become better equipped to apply these truths in our daily lives. 
The SNL Jazz Ensemble is bassist Laylah Williams, sax and keyboard player Tayari Chamber, keyboardist and vocalist Jameson Falconer and percussionist Todd Merriweather. We love our new liturgical tradition of mixing things with new people to create something new. For it is written, "See, I am doing a new thing! Now it springs up; do you not perceive it?" (Isaiah 43:19)
2020 SNL schedule coming soon!
---
---

Schedule — Thursdays at 10:00 am Join discussion leader Tracey Harris at 10:00 am, at The Algonquin Apartments, 55 S. Gore Ave. in Webster Groves, for FAITH: Continuing the Search our weekly Thursday series of video/discussions exploring topics of interest to Christians who aren't afraid to admit that contemporary life can challenge one's faith and values. Ready to continue your search of faith? Sessions usually last about an hour. Registration is required; please, contact Tracey Harris if interested.
---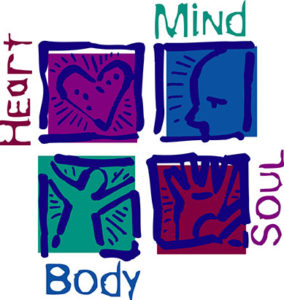 The Center for Counseling and Healing
Our Center for Counseling and Healing, under the direction of Rev. Linda E. Smith, provides a safe place for people who find themselves in emotional or spiritual need. For more information about the center and the team, click here.