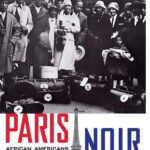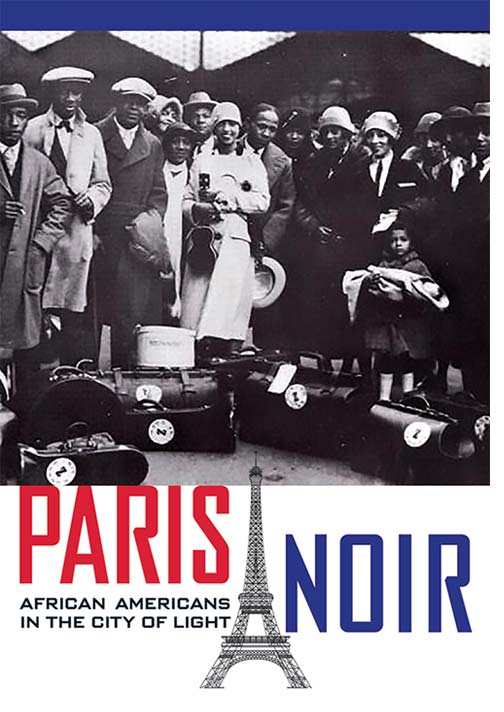 The evening of the Martin Luther King Holiday, January 15, 2018, the First Congregational Church of Webster Groves will present the new documentary film, Paris Noir: African Americans in the City of Light, at 7:00 PM in the Winifred Moore Auditorium of Webster University, 470 East Lockwood Avenue in Webster Groves.
The presentation is free to the public and will be followed by a discussion with one of the producers, Julia Browne.
This hour-long documentary by Blue Lion Films chronicles the period in Paris from 1918 to 1940, when African Americans culture, music, and personalities became the talk of the town. For contemporary audiences the film provides a bridge to realize how their achievements affected civil rights across the world, and the value of Black entrepreneurship within Paris' international community.
Paris Noir covers the period from the end of World War I to the Fall of France in 1940. This lively documentary follows the footsteps of such luminaries as Lt. James Reese Europe and his rollicking 369th Harlem Hellfighters marching band. They "won France by playing music which was ours and not a pale imitation of others."
Also featured is Josephine Baker, the former St. Louisan who evolved from dancer to civil rights activist to decorated WWII French Resistance spy. Meet entrepreneur Bricktop, and jazz genius Sidney Bechet. Harlem Renaissance writers Langston Hughes and Claude McKay are key figures in the film both for what they wrote about France and for the connections they made with top writers from France's Black African and Caribbean colonies struggling to express a Black identity that was "as strong, worthwhile and valuable as anything else in any other culture." Completing the picture are the achievements and challenges of Henry Ossawa Tanner and Nancy Elizabeth Prophet, two of the foremost artists of their time.
A short epilogue features post WWII expatriates Richard Wright, James Baldwin, Miles Davis, Sidney Bechet and others, and concludes with the situation of African Americans and Black French people in the France today.
"No other film or documentary on the African American experience in Paris captures the richness of their contributions and cultural exchange during the first half of this century," says associate producer Julia Browne. "The filmmakers of Blue Lion Films spent years gathering the rare archival film and images that have recreated this vivid journey. The on-camera scholars and subject specialists add crucial and thought-provoking perspective to the period events. And fine storytelling narration moves this inspiring story from moments of desperation to world-changing outcomes."
To prolong the educational effect of Paris Noir – African Americans in the City of Light, Blue Lion Films has just published a museum quality 83-page Film Companion book equipped with additional Blippar® enabled virtual reality content.
The documentary was widely screened in 2017 at notable venues and events: Smithsonian National Museum of African-American History and Culture, Northwest African-American Museum, The Roxbury Film Festival at Museum Fine Arts Boston, Chicago African Diaspora Film Festival, March on Washington Film Festival, Paris City Hall, Fondation des Etats-Unis in Paris, and numerous universities. Each event was accompanied by a lively Q&A session with associate producer and Black Paris expert Julia Browne, as will this one be.
Paris Noir – African Americans in the City of Light is a Blue Lion Films, Inc. release in partnership with Julia Browne of Walking the Spirit Tours. www.africanamericansinparis.com
Blue Lion Films is the New York-based production company of Joanne Burke and David Burke. Joanne Burke was a top documentary film editor for CBS, NBC, and PBS in New York for twenty years, editor also of feature films for Sidney Lumet, and co-editor Gimme Shelter, the Maysles Brothers' classic documentary about the Rolling Stones, and director/editor of Mary Lou Williams – Music on My Mind. David Burke was a longtime writer/producer for CBS News' 60 Minutes and other CBS and NBC programs. He is the author of the popular Writers in Paris and his Writers in Paris walking tours are listed as one of Lonely Planet's Top Ten literary walks worldwide. Since moving to Paris in 1986, the Burkes have produced, written and edited independent films together, including series on innovative women in Mali, Thailand, Zimbabwe, and Guatemala.
While creating their first African Americans in Paris video series they met and joined forces with Julia Browne. Julia Browne created the first-ever tours of Black Paris in 1994. Through her fascinating signature Walking the Spirit Tours, customized itineraries and multimedia presentations, her expertise on Black Paris and French culture is highly sought after by educators, travelers of all ages, locals and travel professionals. www.walkthespirit.com