Fourth Sunday after Epiphany
Heritage/Horizon Sunday
January 29, 2017
Order of Worship and Bulletin (link)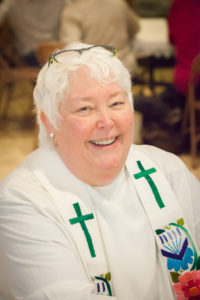 Former Pastoral Associate the Rev. Janice Edwards Barnes joins us for a morning of reflection and inspiration, as we celebrate our 151st anniversary with jazz and storytelling. Jan was ordained at First Church, March 1, 2015, and currently serves as the Pastor of Trinity United Church of Christ in Affton, Missouri.
The Oîkos Ensemble with vocalist Kim Fuller performs "What a Wonderful World" (made popular by Louis Armstrong) and "What a Friend We Have in Jesus/You've Got a Friend" (combining familiar Gospel with Carole King's hit song).
The children will learn a circle dance to the Shaker Song "Simple Gifts" in worship that keeps the generations together; there will be no Sunday School classes, this Sunday.
What's old is new again! One tradition for us, for a long time, was to recognize the birthdays of church members and friends in the month that they were born with cake and celebration together. For Coffee Fellowship, this Sunday, January 29, we will honor those whose birthdays are this month, in that familiar way. If your birthday is in January, please be sure to attend worship and stay for the party!