October 2017



Co

ve

nant News


The Newsletter of the First Congregational Church of Webster Groves


(Click here to download this newsletter)

A Greeting From Your Stewardship Committee
Journey To Generosity: The Way Of Jesus
Jesus invites us all on a journey of discipleship. There is before us a pathway meant both to form us more into the image of Christ and to strengthen us to become powerful agents for the good that God is doing in our world. We do these things through the disciplines of study, worship, prayer, service, and generosity. As the first disciples were sent, so are we.
As disciples, we extend the blessings of health and wholeness to all of creation because we are certain that this is ultimately what God desires. Our world is broken and hurting, and God is still speaking a healing word… through us. We are agents of grace, on a journey that makes known the generosity of God through our own practice of generosity.
Faithful financial stewardship is one way we work against the powers that harm and divide. Our generosity funds the mission and ministry of God's Realm is among us. On October 8 we will begin a Journey to Generosity. We will each be invited to consider our investment in the ministry and mission of First Church.
The journey will conclude on Consecration Sunday, October 29, as part of worship. Missouri Mid-South Conference Minister the Rev. Dr. Geneva "Ginny" Brown Daniel will bring the Message of the Day. We hope you intend to be with us. After worship, we will enjoy a Consecration Celebration, to appreciate the generosity of God and to consider our own giving potential.
God has done, and continues to do remarkable things through us and with us–things that matter in our community and in the world! Your prayers and your participation are keys to helping us advance on the pathway of discipleship. Please, consider what it means for us to be on a "Journey of Generosity," as we seek to be faithful disciples in this place.
Thank you for walking alongside of us as a part of First Church!
Blessings,
Your Stewardship Committee
Roger Barnes, Jane Brader, Bob Buerk, Marilyn Davis,
Rosemary Hensley, Kin Lavender, Doug Miller, Tom Waltz, K Wentzien
---
WORSHIP NOTES FOR OCTOBER

Sunday, October 1
World Communion Sunday, Neighbors in Need Special Offering
Philippians 1:1-5; 2:5-11
Message of the Day: "The Way of Jesus: Be Thankful"
Pastor Dave Denoon begins a 4-part series on the letter of the apostle Paul to the church at Philippi in Macedonia. Resonating our stewardship focus for this year, the title of the series is, "The Way of Jesus." How shall we live as Jesus' people? Paul's first example to the Philippians is thankfulness. In fact, the entire epistle is for a great part a "thank you" letter from Paul who has recently received a gift from that church during his imprisonment elsewhere, probably Rome. How shall we be thankful always, but especially under challenging circumstances?
Saturday, October 7 at 9:30AM
Blessing of the Animals (Jubilee Garden)
Join others and their animal companions, as we gather to bless our friends of other species in a celebration of nature.
Sunday, October 8
Access Sunday of Disabilities Awareness Week (UCC observance)
Philippians 2:1-4, 12-18
Message of the Day: "The Way of Jesus: Live for Christ"
Paul's second observation about the Way of Jesus is to acknowledge and practice humility. We have to understand that being like Jesus is to put ourselves in the place of others, literally to "under-stand" them. Diversity specialist Amy Hunter invites people to do this by practicing "fictive kinship," or imagining that you are related to other human beings, even in love with them. But this has proven challenging for us, most of the time, hasn't it!
Sunday, October 15
A Day for Celebrating Laypeople (UCC observance); Parish Life Hygiene Drive
Philippians 2:17; 3:1a, 17-4:1, 4-9
Message of the Day: "The Way of Jesus: Rejoice!"
Paul describes a number of different qualities of the faithful Christian, in his letter to the church at Philippi. They for us may seem more like practices – thankfulness, living as Jesus did, rejoicing, and giving. But in each case a more accurate way to think of them might be as actual states of being. How can we live in such a way that others will recognize rejoicing not just in what we do, but in who we are?
Sunday, October 22
Parish Life Hygiene Drive
Philippians 4:10-20
Message of the Day: "The Way of Jesus: Give"
Of course, this being the month in which we make our commitments for the coming year, it is fully appropriate that we focus some of our attention on the reason for Paul's letter to Philippi: The faith community there had been his source of hospitality when he was among them and a major source of his provision when he was away! These Macedonians were amazingly benevolent and faithful. Wouldn't it be wonderful to emulate their graciousness with our own!
Sunday, October 29
Reformation Sunday, UCC Higher Education Sunday, Consecration Sunday
Guest Preacher the Rev. Dr. Geneva "Ginny" Brown Daniel, Missouri Mid-South Conference Minister
---
Tracey's Blessings — Happy Fall!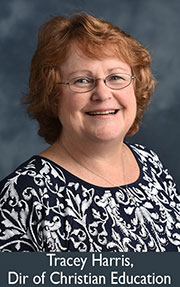 I will begin by thanking all who have been asking about seminary. My classes at Eden began after Labor Day and despite the homework, I am enjoying the experience.
I was reading this week in a book called, P.S. God, can you fly? by R.Wayne Willis. It is a book of children's prayers from a hospital setting that he calls both heartfelt and hope-filled. There is a prayer and then a debriefing of sorts. I had been thinking about how we can work to be more caring of each other. On one page I found wise words from Willis about how we each can be a solution for another.
"The solution lies in faithful friendships-people who hear us out, who hang in there with us through thick and thin. They are those in individuals who sit with us in the rubble of our lives, who say 'I don't know,' when they don't know, accept our woundedness without preaching to us, are there for us after others-worn out by our anguish-have withdrawn. Those people are the solution, not because they have the answers, but because they help us live with and through the questions."
Who can you sit with?
Please be sure to welcome our new nursery worker, Emma Landowski. Emma is a student at Eden and is from Wisconsin.
If you have not filled out a registration packet for your child for Sunday School this year, please see me or check the church website.
Be sure to watch for Trick or Treating at the end of the month.
Blessings,
Tracey Harris, DCE
---
Youth Coordinator Update
Greetings, Church Family.
With summer ending and the new church year beginning there are numerous opportunities for young people to get involved with the life of the church.
The youth group are taking turns filling the role of youth announcer on first Sundays. Youth are also invited to provide hospitality for Fortnightly, once a month.
We have begun the work of brain-storming for fundraising ideas and planning towards another mission trip next year. I am also researching ways that we can serve our local community, include some possible mission day-trips.
One immediate way we can be helpful in concrete ways is participation and support of the CROP Hunger Walk. We welcome you to walk with us, and we certainly welcome your donations! To register or donate please see me or go to: www.TinyURL.com/1WGCROP2017
Thank you again, for the many ways you love and support the youth of the church.
Amy Brooks, Coordinator of Youth Ministries.
---
Moderator's Corner October 2017
As you read this I am most likely in Portland with my grandchildren. But, as I write most of my thoughts are, "What a mess we are in." We have had hurricanes and fires, floods and unrest. Over the summer we have worked at some self reflection (with Sonya's help). This process can also leave us thinking, "Where am I Lord? In the mess of nature, politics and people where am I? Where do I fit?"
Of course when I feel that way I look first to those who make me feel safe, my loved ones, my friends and to my faith. Then… I get busy doing something, preferably getting my hands dirty. I try and get in touch with those things that are real that I can touch. But sometimes there is a need for more.
Greg Weeks in his Post Dispatch column last spring spoke of the church as a "Third Place," a place beyond home and work where people can connect, where they are accepted and can share freely. The church, our church has been that for me. A place where I feel grounded, a place that I find motivation, challenge, but also peace. Those feelings come as I sit in the pew, or work in the kitchen, or walk the familiar halls.
This fall there will be many chances to connect and recommit. There will be Adult Education, social offerings, the Stewardship Challenge, and perhaps volunteer opportunities.
I pray that you will find comfort and meaning in this messy world we call home, and that this church can be part of that for you.
Linda Kopetti
---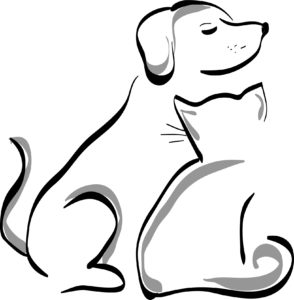 Blessing Of The Animals
Jubilee Garden — Saturday, October 7 At 9:30 am
We will gather again near the annual observance of the Feast Day of Francis of Assisi, to celebrate our animal companions and all of creation. Attendance is not limited to church members, and all creatures great and small are welcome to attend with their human friends. Domestic animals who come need to be either on a leash or in a carrier; those unable to attend may be represented with photographs or other images. 
The worship service includes prayers and songs, with blessings by Pastor Dave Denoon. In case of rain, we will gather in Memorial Hall, just behind the Jubilee Garden.
---

Pastoral Relations Committee — Next Meeting, November 7
Also Seeking Nominees
Our Pastoral Relations Committee reflects throughout the year with the Pastor on developments in the life of the church. Members in addition to the Pastor are Laura Cooper, Janet Fales, Donna Hull, Herb Niemeyer, Joe Weyhrich, and Moderator Linda Kopetti. Immediate Past Moderator Phil Shoulberg will also be present for the next meeting, November 7.
If you have matters about the church's life and ministry you think they ought to be discussing, please speak with any of these seven people so that they may get them on the agenda.
If you would like to serve on the Pastoral Relations Committee, please submit your name to one of these members who will convey your interest to be considered. One man and one woman will be invited and confirmed by the Executive Ministry in December to serve a three-year term ending in December 2020.
---
Adoption, or Five Under Five
Friday, October 27, 2017 — 7:00 pm — Inglis Room
"Five under five," was the mantra that we began hearing not long after Mike Lenard and Darryl White joined the church in 2010. They had applied to adopt one to three children, but amazingly a family of five little children appeared in the adoption system. The powers-that-be recognized a wonderful potential future for these kids. There were more than 30 other interested families, but Mike and Darryl offered a special life. And indeed it has been special for all of them and for our church family. The adoptions were finalized in 2012. The children are now 11, 10, 9, and 8-year old twins.
Refreshments will be served while Mike and Darryl talk about their adoption process and about adoption in general. Please plan to attend this very special evening.
---
Year of Renewal – Explore and Learn
I Trust You With My Life

Did you know many years ago Martin L. Mathews was working three jobs to take care of his family when he accepted an invitation of a neighborhood coach to take on a team of boys. This led to a life-long vocation he never could have imagined…founding an organization that's helped over a million children, the past 57 years. Mathews and his friend Dickey Ballentine decided to start a Boys Club for kids in north St. Louis. Within five years they had 75 teams of children. Mathews sold coffee for ten cents a cup at his day job to fund the club. Community and corporate support later stepped in to help and by 1982 the club had undergone a multimillion-dollar expansion. After Ballentine's death in 2000, Mathews continued to lead the organization until his retirement in 2015 at age 90. Today his biography, I Trust You With My Life is available. It offers a unique mirror to
St. Louis history and because the Board of the Mathews-Dickey Boys & Girls Club commissioned the book, the sales from it will raise funds for the club's endowment.
---
Calling all Gardeners! ­ From Your Yard To The Church Yard
A pollinator garden will be created by the Green Team behind the church. Please consider donating flowering Missouri native plants from your yard (part-shade or sun). They can be dropped off at Judy Borutta's house or at church.
Bees and butterflies need our help to survive – and we need them, too.
---
Church Expenses and Building Health
Our maintenance staff works very hard to keep our building and facilities in shape, but it is an elderly building in many respects. Our staffing and membership has declined over the past two decades, but the building has become no smaller. Feeling the need to keep the congregation fully informed, and in light of the upcoming Stewardship Campaign, we feel it is important to update.
A recent event, of which many members may be unaware, is the flooding of the basement under Memorial Hall. Due to unusually heavy rain, water entered several places. Removal of that water and moisture from the walls, floor and compartments left us with a $10,000 bill. Repair work may involve more expense.
In addition to this high priced incident, the cost of electricity continues to be one of our largest expenses. The church is making efforts to lower our electrical usage. An ad hoc committee led by George Conlee is currently investigating energy saving HVAC upgrades, particularly for the office, but the rest of the building as well. LED lighting replacement and removing unused appliances is another way we have cut costs.
Other maintenance issues include the recent failure of one of five rooftop air conditioners. Water leaks in the narthex and front entrance will require additional roof sealing and flashing. The grease trap in the kitchen (which has caused a foul odor for some time) is being replaced and this spring we hope to install a new surface on our East parking lot.
The point of all this information is to illustrate that, just like the home you live in, our building requires a great deal of maintenance. It is the responsibility of the Facility and Finance Ministry through Executive Ministry to make the congregation aware of the situation.
Ian Everett Didriksen
Facility and Finance Chair
First Congregational Church of Webster Groves, UCC
---
Calling All Keys!!!

We have come to the point, again, where we need to take inventory of keys to the church. We have gotten to the point that there are no more keys to give out! So if you have a key to the church, PLEASE let the office know. If you don't need it anymore please return it. If it is determined that there are a significant number of keys unaccounted for, the locks will be changed.
---
Fall Hygiene Drive
Our Congregation's Fall Hygiene Drive for Webster Rock Hill Ministries
will be on two Sundays: October 15 and October 22.
These are the items most urgently needed:
Toilet Paper • Bar Soap • Deodorant
Tooth Paste and Brushes
Laundry Detergent • Women's Hygiene Products
There will be a box in the Church foyer for you to place your donations. 
Please give generously!
Sponsored by Parish Life Ministry
---
 First Congregational Church of Webster Groves
Comparative Statement of Activities
Below are the church preliminary operating results through August:
Items to note:
 Pledges and gifts are ahead of budget year to date – THANK YOU!
While Facilities and Finance expense is lower than budget, the recent flooding of the Dickens room cost the church approximately $10,000 and is not reflected in the above results
Below is the church comparative Statement of Financial Position as of August:
Item to note: While it appears there is plenty of cash on hand, there is currently not enough cash to expend the total of the liabilities, restricted funds, unrestricted funds and memorial funds.
---
Holaday Library – Check It Out
Policing America Policing Ferguson
Following the fatal shooting in broad daylight of unarmed African American Michael Brown by a white police officer in August 2014, Ferguson, Missouri became the scene of protests that pitted law enforcement against locals and Black Lives Matter activists. The media firestorm has not waned, and, in fact, has grown stronger in light of all the recent violence by and against police officers nationwide. Black lives do matter, and so do the lives of policemen. Citizens and law enforcement professionals alike feel the urgent need for our systems and procedures to change for the better.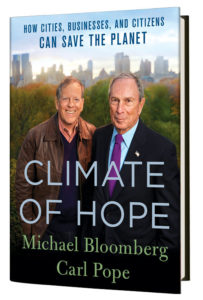 Climate of Hope
From Mayor Michael Bloomberg and former head of the Sierra Club Carl Pope comes this manifesto on how the benefits of taking action on climate change are concrete, immediate, and immense. They explore climate change solutions that will make the world healthier and more prosperous, aiming to begin a new type of conversation on the issue that will spur bolder action by cities, businesses, and citizens­­, and even, someday, by Washington.
---
Brides – Weddings – First Church — Did You Know?
On the summer evening of June 12, 1971, Kris and Earl Rinne were married by Rev. Paul Davis.
They remember the laughter that occurred when Earl could not get the ring on Kris' finger.
Another mishap occurred when the best man forgot to bring Kris' suitcase to the reception at Forest Hills Country Club. Rev. Davis had to go back to the church to unlock doors, to get and take her going away clothes to the fire station so the newlyweds could properly leave for their honeymoon!
Phil and Diane Shoulberg were married by Rev. Paul Davis and a minister from Farmington on a beautiful April day, the 29th, of 1978.
Phil's best man was his brother John. The reception was held in the old Kishlar Room.
The Shoulbergs honeymooned in Jamaica.
Compiled by Kay Roush
---
Meet Our New Student Ministers!
Kalaba Kapundu
Kalaba is from Zambia, a southern African country which shares borders with seven other African countries. He is married to Anny K. Kapundu, who is a first year Masters of Theological Studies student at Eden. They have three boys; Ian (7), Dan (4), and Tim (2).
Kalaba comes from a large family of 11 children (seven girls and four boys) and he is the 8th child of the family.
He is currently working on his MDiv. at Eden Theological Seminary. He has a graduate degree in Development Economics from the University of South Africa (UNISA), a certificate in Project Management from University of South Africa (UNISA) and a Bachelor of Science degree in Economics from Africa University (AU) in Zimbabwe.
Before coming to Eden in 2016, Kalaba worked for eight years at Arengo, a consulting company doing Socio-economic research in Johannesburg (as supporting agency to different Local Government Departments : Economic and Development, Human Settlements, Trade and Industry…).
Kalaba is a member of the United Methodist Church, Congo-Zambia Episcopal Area. He has worked in different groups and committees including: Youth Group, Evangelization, Worship and Music…
Kalaba has many hobbies including; playing and watching soccer, reading, community involvement, spending time with his wife and kids, and traveling, learning new languages and cultures.
Erick Falconer
Erick Falconer is a second year Eden Seminary student pursuing a Master of Divinity degree and joins us from the Baptist Church tradition. Erick was born and raised in Gulfport, Mississippi, and is the third of three children. Erick has served as a church musician since the age of thirteen as well as the organist and the minister of music for several Baptist and non-denominational Christian churches.
Erick has three sons, Jameson, Ethan and Braxton and is engaged to be married to Ms. Whitney McCuller, a St. Louis native. When not reading or completing assignments for Eden professors, Erick enjoys listening to music, fitness training, cooking and spending time with his family. He is the founder of The Medicine Ministry, a Missouri non-profit organization founded to increase the number of African-American males entering the fields of science and medicine. Erick is a universal healthcare advocate and is in the process of completing his first book, titled, The Ministry of Medicine, Tearing the Veil of U.S. Healthcare, to be published later this year by Xlibris publishing.
---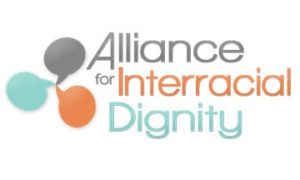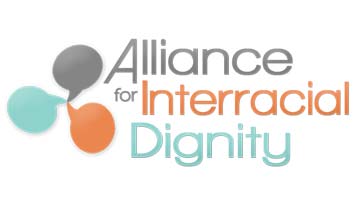 Talk-Heal-Change
"Living and Growing Up in 63119 as a Person of Color."
Thursday, October 12, 2017 — 7:00-8:30 pm
Steeger Sixth Grade Center Auditorium
This gathering will feature a local panel discussing living and growing up
as a person of color in 63119.
"Working Together to Create a Welcoming Community
Where Everyone Feels a Sense of Belonging"
Thursday, November 9, 2017 — 7:00-8:30 pm
First Congregational Church of Webster Groves
The next Alliance for Interracial Dignity meeting is Thursday, November 9, 7-8:30 p.m. at the First Congregational Church of Webster Groves located on the southwest corner of Lockwood and Elm. This meeting will focus on us Working Together to Create a Welcoming Community Where Everyone Feels a Sense of Belonging.
---
OCTOBER MUSIC NOTES
Unichords
Our children's choir has a new name: Unichords! At a choir kickoff party in September, the children brainstormed and chose this name for their choir. The name evokes both the magic and harmony that is experienced when voices join together in song. The children, leaders and parents are working on designing choir T-shirts which will be unveiled later this fall!
Jazz Noel!
The annual Jazz Noel concert will be held on Sunday, December 17 at 4:00 p.m. in the Sanctuary. The program will feature original songs and fresh arrangements of familiar Christmas carols presented by the Oikos Ensemble and a mass choir, including the First Church Chancel Choir. The music, narration and visual expression in the form of photographs by Phil Shoulberg will intermingle to create a vivid program bringing to life the essence of the Christmas story.
Music in Worship for October
October 1 – World Communion worship will feature Imani Moja (One Faith), a new song by Richard Bruxvoort Colligan presented by the Chancel Choir and Unichords!
October 22 – The Canterbury Bell Choir will ring!
October 29 – Consecration Sunday will feature music by the Oikos Ensemble and our combined choirs singing Room At the Table by Carrie Newcomer!
Our Choirs Always Welcome New Members!
Canterbury Bells: Thursdays at 6:15 p.m. in Sample Chapel– Open to high school youth and adults
Chancel Choir: Thursdays at 7:30 p.m. in the Music Room – Open to high school youth and adults
Unichords: Sundays at 11:15 a.m. in Sample Chapel – Open to all children in 3rd – 5th grades. Watch for info about Youth Choir (6th – 8th grade) coming soon!
---
October Meal-A-Month 
Canned Beef or Chicken
Canned Chicken & Dumplings (low salt)
Canned Green Vegetable (low or no salt)
Canned Fruit in own juices
Powdered Milk, shelf stable milk, soy milk
Whole Wheat Flour, Peanut Butter
Real Fruit Jelly, Dried Fruits
Missing Someone?
Have you been missing someone for a while from worship and other church events?
Please, let arish Life Chair Jane Porchey know. Either will be happy to follow up for you.
---
Past  Editions of 2017 Covenant News