July & August 2017
Covenant News
The Newsletter of the First Congregational Church of Webster Groves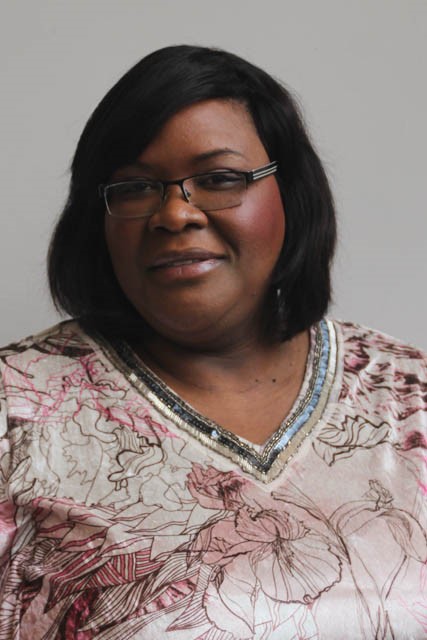 FROM THE PASTOR'S DESK
Selah: Pause, Listen and Weigh
A favorite question I regularly ask myself is: "What does the Lord require of you?" Of late, I realize that "the question" is followed by a pause and moment of reflection. In this moment, I seek a response other than my own. Always listening for that familiar voice of a still speaking God.
In the Old Testament, the word "Selah" appears a total of seventy-four times, thirty-nine times alone in The Psalms. It is often used following deep contemplative questions or statements about the Divine. Although we are not definite as to its meaning, many biblical scholars believe that it is an indication that the reader should "pause and think of that," as the Amplified Bible translates. Still others believe that it is an indication to the musician reading the Psalms to "stop and listen." And still others have compared the origin of "Selah" as similar to the Hebrew word "chalah" which means to hang as though weighing the value.
I have chosen to believe that it is an indication to the reader to "pause, listen and weigh our actions" on the moment, magnitude and meaning of the scripture and life.
First Congregational Church of Webster Groves, in this moment of renewal and reflection, I believe God is calling the Church Universal to do the same when we are faced with heavy life changing moments. In these moments, we are often called to pause before we react; listen for all the facts and voices speaking and then weigh-in as God has called each of us – to be God's hands, feet and lips.
As we approach the third anniversary of the death of Michael Brown, Jr. it is time for us to individually pause to reflect upon the life altering moments of August 9, 2014. We should listen to the varied voices around us to hear the lament, pain and uneasiness that their lives are filled with each day. As we discern the voice of God in these moments let us ask ourselves What does the Lord require of [us] for such a time as this? If you are like me, you are hearing:
He has told you, human one, what is good and
      what the LORD requires from you:
             to do justice, embrace faithful love, and walk humbly with your God. ~ (Micah 6:8, CEB)
If so, you may be wondering what your next steps should be and how does one react to this Divine call. I encourage you to seek Selah moments that provide room for you to pause, listen and weigh-in. If possible, take advantage of the many opportunities to be in fellowship around these issues and continue to seek a place where you can discern the voice of God in that moment.
As you do so, I know that the God who called Abram to go from his home and comfort into a wilderness of unknown circumstances; the God who would dare use Rahab to save all of Israel and herself; the God who called a ruddy Sheppard boy from obscurity to reign as King and the God who has called forth Immanuel (God with us) to speak to us directly will never leave you nor forsake you.
It is my prayer that as you grow in this understanding, that you may always act with courage and love in abundance. Amen.
Continued Blessings and Selah for the Journey,
Pastor Sonya Vann
---
Moderator's Corner
As I sit down to write this, events in Washington have unfolded and apparently reveal a person who lost his ability to control his actions in regard to his political beliefs. Many elected officials are speaking out, most are saying this is a time to take a step back and re-examine our political rhetoric and our ability to relate to one another despite our differences.
Last month we sang one of my favorite hymns: "They'll know we are Christians by our love." In the third verse it says, "We will work with each other, we will work side by side and we'll guard each other's dignity and save each one's pride." As this country (and the world) becomes more and more polarized by our political beliefs, we need to look at our opportunities to work with each other, work side to side.
Can you say that you have shown your support for someone, helped protect someone's dignity, or given them credit for their unique qualities this week?
Be "one in the spirit and pray that all unity may one day be restored."
"See Christ in each serve God in all"
Linda Kopetti
---
Summer is a great time for vacation, camps, trips, etc. I would like both adults and children to give themselves plenty of time for recreation. We are one month into summer and I realize that I have missed seeing many of you! I'm also hoping that many of us spend some time during our Year of Renewal as a time for educational opportunities. I speak of this as a church educator. Some of us learn by seeing, some by doing, some by hearing and some of us by talking it through with others. So I encourage you to attend one of the Sarah Booth Riss sessions, watch a movie, or read a book from the list that Kay Roush has put together. I'll be waiting to hear what you have chosen.
Our youth are getting ready to embark on a mission trip on July 31st to the Appalachians. They will be sent off in style with a blessing in worship on July 30th. Come and help us send them off with plenty of love and support. Even though they haven't left yet, I can hardly wait to hear about their experiences and what they have learned on their Appalachian Mission Week.
School Supplies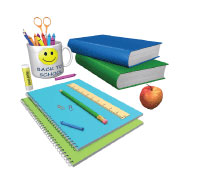 Summer is the time that we collect school supplies for Webster-Rock Hill Ministries. Please start bringing school supplies to the church. We will deliver them the first week of August.
Summer Notes and Other Happenings
• We will not have Dinner and a Movie in July.
• Despite the hot weather, our garden is growing. Every Sunday we weed and water.
• Please save August 27 for our Annual Sunday School Pizza and Pasta Party. We will start cooking during Sunday School, make pizzas with our families during coffee hour and dine together following coffee hour. More information to come!
• Rally Day is scheduled for September 10th this year!!!
• Sunday school will be again using the Shine Curriculum.
Enjoy the summer and be safe as you travel. Please be sure to share your adventures with me!
Blessings and Peace,
Tracey Harris
DCE
---
Habitat for Humanity Update

The 2016 UCC Habitat House was dedicated earlier this month and the new homeowners are thrilled to have a home they can call their own. (See photos above.) The 2017 effort will begin in a few short weeks. This year instead of a rehab, the UCC will build a new house construction in the Tiffany Neighborhood (close to Cardinal Glennon Children's Hospital). The house will be in a historical district and will have one bedroom and bath, and will be totally accessible. We should have our Saturday work date soon. There may be an opportunity to work mid-week as well. If this would interest you, let me know as soon as possible.  
Phil Shoulberg
---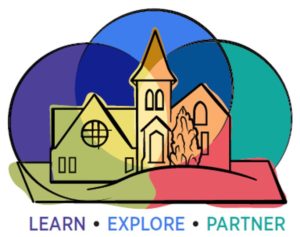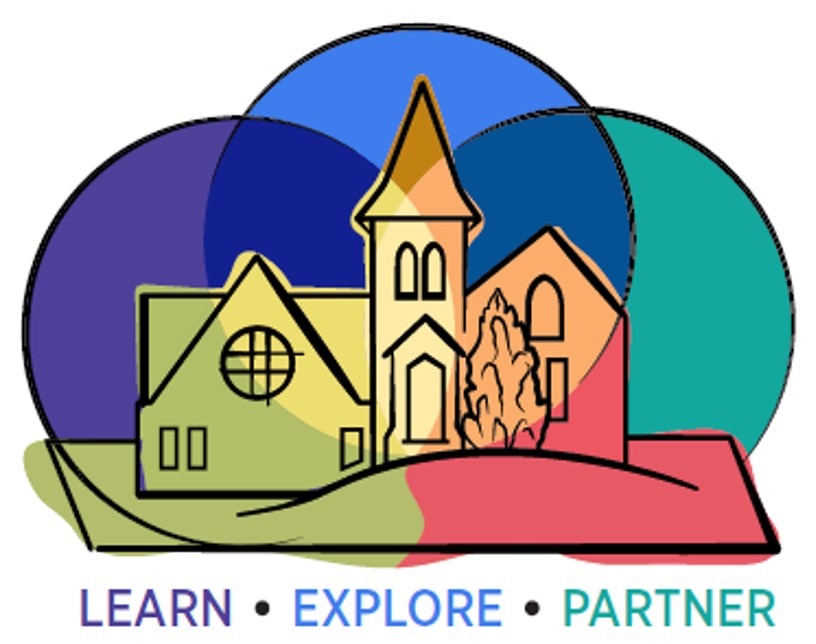 Website Resource
Want to participate in easy-at-home Renewing Our Mission learning opportunities? On your own time schedule, check out a list of movies, documentaries, TV shows, Podcasts, and You Tube offerings that are posted on our Church's website. There will also be copies of the list available on the Narthex table. If you are reading on line, click here for the entire list of movies.
---
LEARN •

EXPLORE

•
PARTNER
YWCA sponsored discussion group
Witnessing Whiteness: The Need to Talk About Race and How to Do It
Read and Discuss the Remarkable Book by Shelly Tochluk

This opportunity is part of our EXPLORE process during our Renewal Project (with a bit of LEARN thrown in for good measure). It is funded by the grant from the Lilly Endowment. We will meet at FCCWG on ten Sundays, mid-August through mid-December, at times in the late afternoon or early evening to be determined by the participants. Our session leader is a trained facilitator who will guide us through a structured, thoughtful process as we think about, talk about, and reflect on our experiences in dealing with the often sensitive issue of relationships among people of different races.
If you would like more information to be added to a waiting list, please contact Bob Moody or Doug Miller. 
---
Other Church Happenings and Info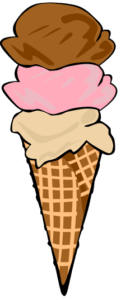 Time For Ice Cream
August 13, following worship we will have an ICE CREAM SOCIAL in Memorial Hall. Parish Life Ministry will supply the ice cream and the congregation is asked to bring their favorite topping such as fruit, syrups or sprinkles. It will be a nice time to enjoy some cool refreshments and fellowship. Sponsored by Parish Life Ministry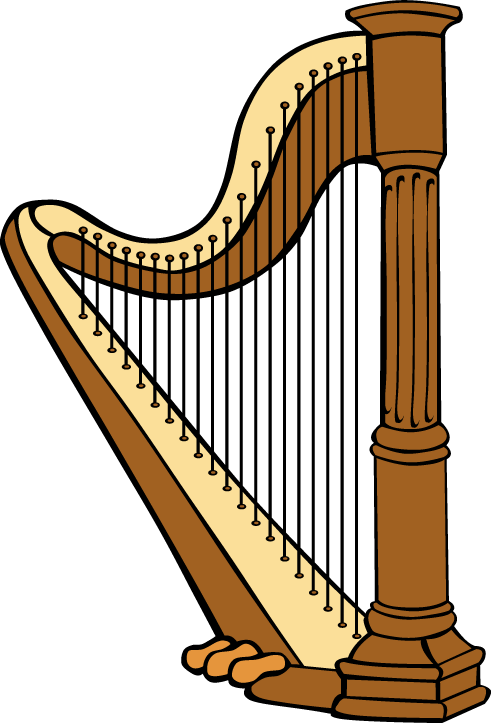 Young at Harp
Are you hearing harp music? You can on Sunday afternoon August 20 at 3:00 in the Inglis Room! Jane Brader and her trio of "Young at Harp" ladies will treat us to music and answer all our questions about harps. This will be a great family event. You may sign up in the office or just come. Questions: call Marjorie Courtney 314-863-1275.  Sponsored by SAGE.
Special Friends
If you know of anyone that needs a visit from a Special Friend, please contact Pat Doyle-Grace.
---
Julie McHugh's Daughter Sarah – Peace Corps Volunteer
Community Health Volunteer in Burkina Faso (Western Africa)
As a health volunteer I will integrate into my community by immersing myself in the culture and participating in community events. This will help me to determine specific methods to support the community with their health development needs. In order to best serve my community, I will work with a counterpart from Burkina Faso in developing goals for health promotion, education, and evaluation. The main areas of focus within the health field include the promotion of overall healthy living, which focuses on the prevention and treatment of malaria and other communicable diseases by teaching and making available good hygiene practices, and developing projects to educate about and reduce the spread of HIV/AIDS and teen pregnancy. In addition to these goals, Peace Corps Burkina Faso participates in the "Let Girls Learn" program, which encourages gender awareness and girls' education and empowerment and also encourages volunteers to become involved in secondary community project in addition to regular responsibilities.
Since my project will be very dependent on the specific needs of the community that I am placed in, I will spend the first three months of my time in Burkina Faso, first in the capital city, Ouagadougou, and then living with a host family in an area called Léo, training to learn French and local languages, cross-cultural studies, safety and security practices, health maintenance, and job specific technical training.
---
Brides – Weddings – First Church Did You Know…
Miss Virginia Roundtree and Edward Theodore Haase wed on October 18, 1930. George Gibson had come in the summer of 1930 to be our minister. The Roundtree home was the big house at Jefferson and Swon. Virgina and Edward Theodore were the parents of Ted who was a member of our church until he died in 1999. He married June, a longtime active member of our church, who recently moved to California to be with her daughter, son and grandchildren.
Compiled by Kay Roush 2017
---
July Events
Eugene Field House Museum Tour — Saturday July 22, 2017
The Museum recently opened a 4,000 square foot addition. This new space is amazing and gives room to tell many more St. Louis stories. Did you know Mark Twain visited the house in 1902? Join the tour. Meet at the Church on Saturday July 22, at 10:45, to carpool. Or be at the museum to start the tour at 11:30. Following the tour we will eat at a fun new restaurant, the Blue Duck in Maplewood. The Museum's address is 634 S. Broadway. Admission is $9, children ages 7-16 is $5. Bring your kids & grandkids! For more information call Kay Roush 314-849-2872. Please sign up in the church office.
~ Sponsored by SAGE
Cracking the Codes:  The System of Racial Inequity
Dr. Sarah Booth Riss will facilitate a series of 3 interactive sessions based on the video Cracking the Codes: The System of Racial Inequity from 11:15-12:30 on the following Sundays: July 16, July 23, and July 30.  This video, "portrays the complex interplay between the personal, institutional and systemic" factors involved in racial inequality in the US.  These sessions will help the participants, pull the lens back so we can see the landscape of racialization and how we as individuals are shaped by it. Sarah will facilitate engaging conversations in a safe and supportive environment. Participants will Talk-Heal-Change together. Her presentation promises to be a wonderful interactive experience that fits right in with our Year of Renewal goals of LEARN and EXPLORE.
July and August Birthdays

Connie Kitchen – 7/2




Kara Hoganson – 7/6




Katie Didriksen – 7/9




Loryl Breitenbach – 7/10




Ella Speeler – 7/10




Katy Ver Hagen – 7/11




Barbara Krewson – 7/12




Marilyn Davis – 7/13




Jeanene Harris – 7/13




Brooke Landis – 7/17




John Shoulberg – 7/19

Allen Boston – 7/20
Lydia Davis – 7/27


Ray Landis – 7/27




Kenneth Shoulberg – 7/27




Greg McCoy – 7/28




Emma Von Weise – 7/29




Alexander White-Lenard – 7/30




Elise White-Lenard – 7/30




Alice McHugh – 7/31




Makayla Edwards – 8/4




Lucie Herrick – 8/4




Sue Stepleton – 8/10

John Paci – 8/13


Gwen Denoon – 8/14




Andy Kiehl – 8/14




Jeff Whitman – 8/15




James Yust – 8/17




Edward Hoganson – 8/18




Julie McHugh – 8/20




Sharon Beal – 8/23




Josh Speeler – 8/27




George Krewson – 8/28
July Meal-A-Month 
Canned Beef or Chicken
Canned Green Vegetable (low or no salt)
Powdered Milk | Shelf Stable Milk | Soy Milk
Whole Wheat Flour | Cold Cereal (no sugar)
Oatmeal (no sugar) | Sugar Free Juices (in plastic)
August Meal-A-Month 
Canned Chicken | Brown Rice
Canned Soup (low or no salt)
Canned Corn (low or no salt)
Canned Fruit in own juices
Powdered Milk | Shelf Stable Milk | Soy Milk
Diapers | Diaper Wipes | Formula with Iron
Missing Someone?
Have you been missing someone for a while from worship and other church events?
Please, let arish Life Chair Jane Porchey know. Either will be happy to follow up for you.
---
Past  Editions of 2017 Covenant News