Welcome to the Bulletin Board for First Congregational Church
of Webster Groves!
You will find upcoming events, ongoing information and just about anything else you would expect to find on a bulletin board.
Blessing of the Animals

Jubilee Garden on Saturday, October 7 at 9:30 am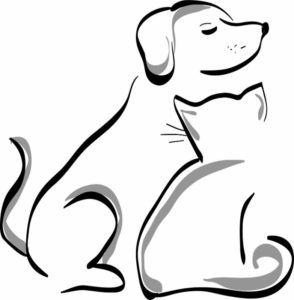 We will gather again near the annual observance of the Feast Day of Francis of Assisi, to celebrate our animal companions and all of creation. Attendance is not limited to church members, and all creatures great and small are welcome to attend with their human friends. Domestic animals who come need to be either on a leash or in a carrier; those unable to attend may be represented with photographs or other images.


The worship service includes prayers and songs, with blessings by Pastor Dave Denoon. In case of rain, we will gather in Memorial Hall, just behind the Jubilee Garden.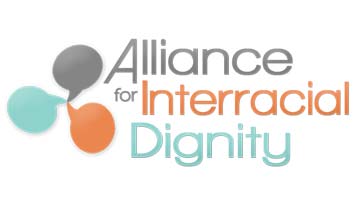 The Alliance for Interracial Dignity is now meeting monthly on the second Thursday of each month at 7 p.m.  The Alliance for Interracial Dignity is a group of leaders in the Webster Groves area with the goal of building a strong community by learning from our collective past and challenging the racial status quo.
Each meeting will include time to get to know one another, a learning opportunity related to social justice including time to discuss with friends, and lastly time for each of our focused committees to work toward positive action. 
Upcoming Schedule
Thursday, October 12 at 7:00 pm 

"Living and Growing Up in 63119 as a Person of Color."
Thursday, October 12, 2017
7:00-8:30 pm
Steger Sixth Grade Center Auditorium
This gathering will feature a local panel discussing living and growing up as a person of color in 63119.
Thursday, November 11 at 7:00 pm
First Congregational Church of Webster Groves
Workshop on Building Community, led by Sarah Riss
Thursday, December 14
Field Trip to Missouri History Museum
#1 in Civil Rights: The African American Freedom Struggle in St. Louis
More information to follow.
There will be Confirmation Orientation
Sunday, October 8th at 3:00 pm in Memorial Hall
---
Our Fall Hygiene Drive for Webster Rock Hill Ministries
You can donate on Sunday, October 15 and
Sunday, October 22.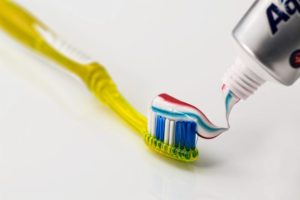 These are the items most urgently needed:

Toilet Paper  •  Bar Soap •  Deodorant •  Tooth Paste and Brushes 
Laundry Detergent •  Women's Hygiene Products
There will be a box in the Church foyer for you to place your donations.
Please give generously!
Sponsored by Parish Life Ministry
---
Adult Education Opportunity
Introducing Kalaba Kapundu
Sunday, October 22nd at 11:15 in the Inglis Room
---
Tracey loves our Fall Dinner and a Movie! The plan this year is to meet in the Jubilee Garden at 6:30 pm (note time change). We will roast hog dogs and marshmallows, bob for apples and play a couple of Halloween games. We will then come in for a short movie, Garfield Halloween.
Please bring finger foods to share and camp chairs or blankets for movie viewing.
Please RSVP to Tracey or call her with questions at 618-830-3919. All ages are welcome!
The Mary Martha Group
is selling lovely magnets that can be used on your car or your fridge! See Jacquie Bryant for more information.
---


Schedule — Thursdays at 10:00 am
Join discussion leader Tracey Harris at 10:00 am, at The Algonquin Apartments, 55 S. Gore Ave. in Webster Groves, for FAITH: Continuing the Search our weekly Thursday series of video/discussions exploring topics of interest to Christians who aren't afraid to admit that contemporary life can challenge one's faith and values.
Ready to continue your search of faith? Sessions usually last about an hour. Registration is required; please, contact Tracey Harris if interested.
---
The Center for Counseling and Healing
Our Center for Counseling and Healing, under the direction of Rev. Linda E. Smith, provides a safe place for people who find themselves in emotional or spiritual need.
For more information about the center and the team, click here.
---
Spring Cleaning and Greening
Click here for Recycling Information.
---
Interested in Volunteering in the Church Office?

The office is always in need of volunteers to help out during weekdays, doing general office tasks such as answering phones and forwarding calls, preparing items for mailing, placing inserts in newsletters and bulletins, and greeting office visitors.
If you are interested, please call Debbie at the office at 314-962-0475 to sign up for a shift, or series of shifts!
---
Deadlines for Covenant News and eNews Articles
The Deadline for Covenant News articles will generally be 10 days prior to the last day of the month.
Please, make submissions in MS Word or PDF format as email attachments. Thank you!
For the eNews, please send all items by Tuesday to make sure it gets included.