Welcome to the Bulletin Board for First Congregational Church of Webster Groves!
You will find upcoming events, ongoing information and just about anything else you would expect to find on a bulletin board.
---
 "How Should We Now Live?" Difficult Discussions When Love Matters Most With Minister Sonya Vann 11/19 & 12/3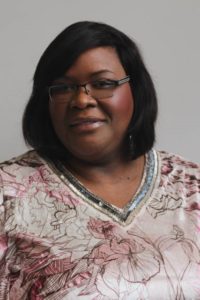 Minister Sonya Vann will join us again for three lively sessions on "How Should We Now Live?: Difficult Discussions when Love Matters Most".  During the three-part sessions, she will invite participants into discussions regarding historical and theological ramifications of race, politics, economics and religion on issues that divide people and especially Christians from attaining the common good.
---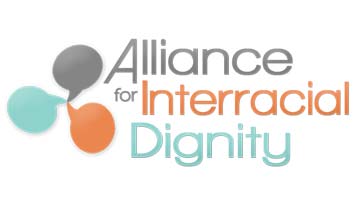 The Alliance for Interracial Dignity is now meeting monthly on the second Thursday of each month at 7 p.m. The Alliance for Interracial Dignity is a group of leaders in the Webster Groves area with the goal of building a strong community by learning from our collective past and challenging the racial status quo.
Each meeting will include time to get to know one another, a learning opportunity related to social justice including time to discuss with friends, and lastly time for each of our focused committees to work toward positive action.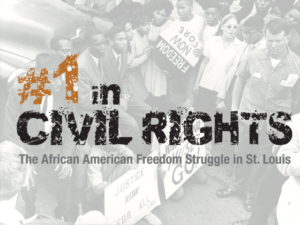 Thursday, December 14 Field Trip to Missouri History Museum #1 in Civil Rights: The African American Freedom Struggle in St. Louis More information to follow.
---
Save the Date for Jazz Noel
Featuring the Music of The Oîkos Ensemble and the Photographic Artistry of Phil Shoulberg
A free-will offering will e received for Every Child's Hope
---
Thanksgiving Celebration Worship & Dinner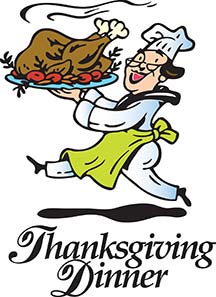 Our annual Thanksgiving Day Celebration will take place on Thursday, November 23rd. Worship is at 10:30AM, led by Student Minister Kalaba Kapundu.  Dinner follows immediately. Turkey and dressing are provided; everything else is potluck, so plan to bring along and share whatever dish makes Thanksgiving special for you. (Non-cooks, don't fret. There'll be plenty.) 
New Yankee Swap Party

Can you believe that the week after Thanksgiving the annual Yankee Swap party will kick off the Christmas season??? Well, it is actually ten days later, December 3, at 5:00 PM, at the Perrys' home, 52 Berry Road Park, in Glendale. So-o-o-o-o, hasten and get your handmade gifts started! This means YOU – whether or not you have ever been to a SAGE event. More information soon. Call Garie or Ken at 314-962-0731 with any questions.
---
Hanging Of The Greens Snack Potluck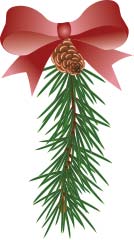 The Hanging of the Greens is on December 10. On that day following worship, we will have a "Snack Potluck."  The food items may be savory or sweet.  Bring your food treat to share to Memorial Hall already plated and ready to serve before worship. Someone from Parish Life Ministry will be there to receive the food and arrange it on the table. Then we can all enjoy the worship service and the day's festivities.
---
CHRISTMAS COOKIES!

Ladies and gentlemen – bake your favorite Christmas cookies to share on Sunday, December 17 after church. Bring your cookies to the church Kitchen before church; Lady Elect Guild and others will plate them so we can enjoy yummy treats after the service.
---
New Witnessing Whiteness Class – Sign Up Now!
Webster Groves Presbyterian Church (WGPC) and First Congregational Church of Webster Groves (First Church) have decided to host another Witnessing Whiteness class, to be held at WGPC on Thursday evenings beginning January 18 and ending May 20, 2018. As with the class currently running at First Church, the YWCA of St. Louis will sponsor and facilitate the sessions. The class will be based on the book by Shelly Tochluk, entitled Witnessing Whiteness: The Need to Talk About Race and How to Do It (2nd edition) and will involve highly interactive group discussions of each chapter. Previous groups have found the class to be a tremendously eye-opening and inspiring experience and a wonderful opportunity to hear from and get to know others committed to thoughtfully exploring race relations and doing something to improve them. If you are interested or have questions, please contact Doug Miller  or Jenny Weihl. Also see the notice in Covenant News, which has more details about the class.
The Mary Martha Group
is selling lovely magnets that can be used on your car or your fridge! See Jacquie Bryant for more information.
---

Schedule — Thursdays at 10:00 am Join discussion leader Tracey Harris at 10:00 am, at The Algonquin Apartments, 55 S. Gore Ave. in Webster Groves, for FAITH: Continuing the Search our weekly Thursday series of video/discussions exploring topics of interest to Christians who aren't afraid to admit that contemporary life can challenge one's faith and values. Ready to continue your search of faith? Sessions usually last about an hour. Registration is required; please, contact Tracey Harris if interested.
---
The Center for Counseling and Healing
Our Center for Counseling and Healing, under the direction of Rev. Linda E. Smith, provides a safe place for people who find themselves in emotional or spiritual need. For more information about the center and the team, click here.
---
Interested in Volunteering in the Church Office? The office is always in need of volunteers to help out during weekdays, doing general office tasks such as answering phones and forwarding calls, preparing items for mailing, placing inserts in newsletters and bulletins, and greeting office visitors. If you are interested, please call Debbie at the office at 314-962-0475 to sign up for a shift, or series of shifts!
---
Deadlines for Covenant News and eNews Articles
The Deadline for Covenant News articles will generally be 10 days prior to the last day of the month. There will be a combined December and January issue. Please submit articles by November 17th. Please, make submissions in MS Word or PDF format as email attachments. Thank you! For the eNews, please send all items by Tuesday to make sure it gets included. admin@FirstChurchWG.org