Welcome to the Bulletin Board for First Congregational Church of Webster Groves!
You will find upcoming events, ongoing information and just about anything else you would expect to find on a bulletin board.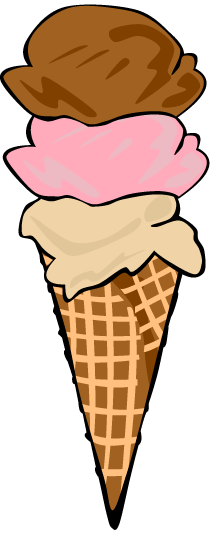 Time for Ice Cream!
On August 13, following worship we will have an ICE CREAM SOCIAL in Memorial Hall. Parish Life Ministry will supply the ice cream and the congregation is asked to bring their favorite topping such as fruit, syrups or sprinkles. It will be a nice time to enjoy some cool refreshments and fellowship. Sponsored by Parish Life Ministry
---
Young at Harp
Are you hearing harp music? You can on Sunday afternoon August 20 at 3:00 in the Inglis Room! Jane Brader and her trio of "Young at Harp" ladies will treat us to music and answer all our questions about harps. This will be a great family event. You may sign up in the office or just come. Questions: call Marjorie Courtney 314-863-1275.
Sponsored by SAGE
---
SLEEP – CREEP – LEAP

Every gardener is likely to know the saying " Sleep, Creep, Leap" meaning plants sleep the first year, creep the second and leap the third.  This is the sleep year for our new Jubilee Garden.
Our lovely, long, wet spring ended two days after we planted the trees and a few perennials.  The heat rose to over 100 and the rain stopped.  Our single goal has been to keep the sleeping plants alive through the sudden and extended climatic assault.
Take a stroll along the paths and play the new newly installed Lily Pad Cymbals and see the raised bed garden.  Though not planted the raised beds will contain the children's garden and is designed for those of us who would prefer to sit rather than kneel to dig in God's earth.
We will be planting a few more perennials when the weather cools and more will follow next spring.  If you have any Wild Ginger or Solomon's Seal that you would like to divide in your own garden let us know as we will be accepting contributions.  We would also like to have a few gigantic hosta for the shade garden.  Give Dana Romeis or Diane McLean a call and let us know what you are able to spare and share.
---
August 27 is Birthday Sunday!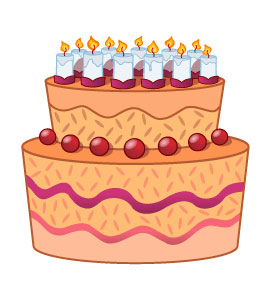 ---
Deadline for Submitting articles for the
September Covenant News is will be Friday, August 18th!
Please send all articles, images and events that you would like to see in the September Covenant News to admin@firstchurchwg.org
---
Have You Noticed?
Have you noticed the beautiful new instrument in the front of the Sanctuary? This is a harpsichord. While the harpsichord has a keyboard like a piano (though less keys) and organ, the sound is produced differently:
Piano – sound is produced by the strings being struck by felt-covered hammers

Harpsichord – sound is produced by the strings being plucked (like a harp)

Organ – sound is produced by wind going through pipes of varying length, wideness and material
The harpsichord in our Sanctuary belongs to the Collegium Vocale of Saint Louis, a vocal ensemble specializing in early music of the Middle Ages and Renaissance. The group is directed by Dr. Bruce Carvell, who is a member of the recorder quintet which provided special music on July 23rd. Collegium Vocale use the harpsichord in their concerts a couple of times each year, and wanted to find a good home for it to stay and be played in between. We are delighted that it has found a home in our Sanctuary, bringing another color to our music tapestry.
Volunteers Needed for Communion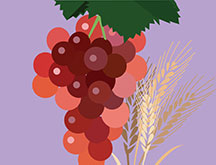 First Church needs volunteers to take over Communion. July is covered, but we need a couple of volunteers to take over the duties, starting August 6th.  Please contact Cathy Buerk at 314-968-8870 if you can lend a hand.
Pecans for Sale!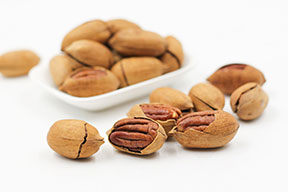 The Mary Martha Group still has a case of beautiful and tasty pecans they would love to sell. (They have been frozen to preserve freshness.) The packages are selling for $12 each. If you are interested, please contact Jacquie Bryant.
---


Summer Schedule — Thursdays at 10:00 am
Join discussion leader Tracey Harris at 10:00 am, at The Algonquin Apartments, 55 S. Gore Ave. in Webster Groves, for FAITH: Continuing the Search our weekly Wednesday series of video/discussions exploring topics of interest to Christians who aren't afraid to admit that contemporary life can challenge one's faith and values.
Ready to continue your search of faith? Sessions usually last about an hour. Registration is required; please, contact Tracey Harris if interested.
---
The Center for Counseling and Healing
Our Center for Counseling and Healing, under the direction of Rev. Linda E. Smith, provides a safe place for people who find themselves in emotional or spiritual need.
For more information about the center and the team, click here.
---
Spring Cleaning and Greening
Click here for Recycling Information.
---
Interested in Volunteering in the Church Office?

The office is always in need of volunteers to help out during weekdays, doing general office tasks such as answering phones and forwarding calls, preparing items for mailing, placing inserts in newsletters and bulletins, and greeting office visitors.
If you are interested, please call Debbie at the office at 314-962-0475 to sign up for a shift, or series of shifts!
---
Deadlines for Covenant News and eNews Articles
The Deadline for Covenant News articles will generally be 10 days prior to the last day of the month.
Please, make submissions in MS Word or PDF format as email attachments. Thank you!
For the eNews, please send all items by Tuesday to make sure it gets included.