Welcome to the Bulletin Board for First Congregational Church of Webster Groves!
You will find upcoming events, ongoing information and just about anything else you would expect to find on a bulletin board.
---
Lenten Wednesday Study
The Cross and the Lynching Tree, by James H. Cone
Beginning February 21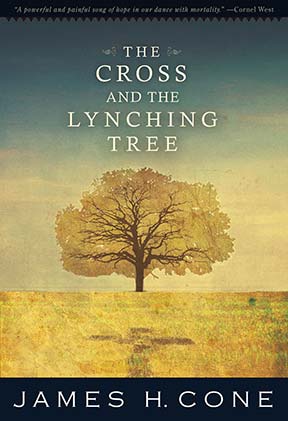 We will be partnering during Lent with Christ the King United Church of Christ and Ward Chapel African Methodist Episcopal Church, in Florissant, and St. John's UCC – The Beloved Community, in St. Louis, for a 5-part study series based on James Cone's stellar work, The Cross and the Lynching Tree (Maryknoll, NY: Orbis, 2011).
Each session will follow one of our Lenten Soup & Bread Suppers. Supper at 6:00 PM (soup provided, bread and salads are potluck), book study/discussion at 7:00 PM. A children's alternative will be provided, also at 7:00.
---
What's Going on with the
UCC Habitat for Humanity House?
I'm glad you asked! This is an unusual year for Habitat in that they are moving their office, warehouse and "Restore" facility. In order to make sure certain everything is moved, the board has directed most of the staff energy to getting that job done.  Consequently, Saturday workdays have been postponed until spring. As soon as I get a firm date, I'll pass it on through Covenant News and Enews.  
In the meantime, if you are available on Wednesdays, you're welcome to join a UCC crew that's been working each week.  Let me know and I'll forward your name to the coordinator.  
In other news, we're trying to raise $45,000 this year for the UCC house. You might consider a gift honoring a loved one. You can send a check to: Dale Draper @ Samuel UCC, 320 N Forsyth Blvd, Clayton MO 63105.  The UCC has donated more than a million dollars since 1995.  
– Phil S.
---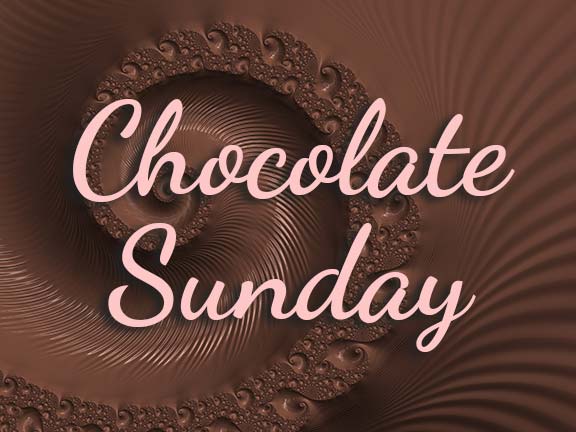 FEBRUARY 11, 2018
Chocolate Sunday is one of our favorite Sundays here at First Congregational! But wait… the best news for 2018 is that the chocolate fountain is back!
Please be sure to bring something chocolate to share with the rest of the congregation.
If you bring something to dip in the chocolate fountain, remember to bring something solid enough to stay whole or it will clog the fountain. Suggestions: Rice Crispy Treats, bananas, big marshmallows and strawberries.
---
Deadlines for Covenant News and eNews Articles
The Deadline for Covenant News articles will generally be 10 days prior to the last day of the month. Please submit articles by January 19th for the February issue. The "drop dead" deadline is Tuesday, January 23rd (In other words, after the 23rd your article will not be included!) Articles and information should be submitted in MS Word, Pages or PDF format as email attachments. Thank you!
For the eNews, please send all items by Tuesday to make sure it gets included. admin@FirstChurchWG.org
Learn How to Write Letters to Your
State Legislators and Federal Congressmen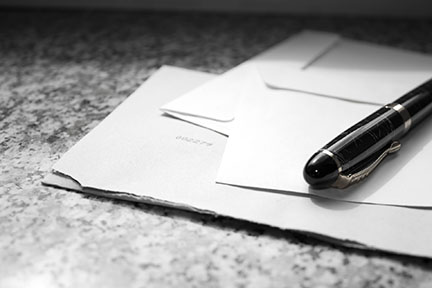 On February 28th, Rosemary Hensley will offer a short course on how to properly write letters to your State legislators and members of the federal Congress, after worship in memorial hall.
---
New Witnessing Whiteness Class
Sign Up Now!
Webster Groves Presbyterian Church (WGPC) and First Congregational Church of Webster Groves (First Church) have decided to host another Witnessing Whiteness class, to be held at WGPC on Thursday evenings beginning January 18 and ending May 20, 2018. As with the class currently running at First Church, the YWCA of St. Louis will sponsor and facilitate the sessions. The class will be based on the book by Shelly Tochluk, entitled Witnessing Whiteness: The Need to Talk About Race and How to Do It (2nd edition) and will involve highly interactive group discussions of each chapter. Previous groups have found the class to be a tremendously eye-opening and inspiring experience and a wonderful opportunity to hear from and get to know others committed to thoughtfully exploring race relations and doing something to improve them. If you are interested or have questions, please contact Doug Miller  or Jenny Weihl. Also see the notice in Covenant News, which has more details about the class.
---
Super Bowl Subs are back
for the big day on February 4th!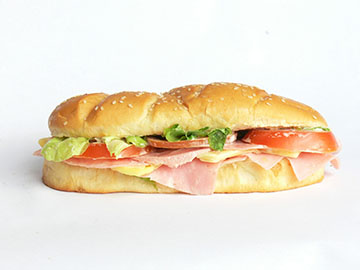 Click here for a Sub sandwich order form in pdf format or here for a Word doc. There will be forms on the Narthex table as well. All orders must be in by Thursday, February 2nd. Please give your order to Amy Brooks at church or via email at thisisamybrooks@gmail.com. You can drop the forms off in the Youth Coordinator's mailbox in the church office. There will be a few extra sandwiches the day of the fundraiser, but they will go quickly — first come, first serve… so order yours in advance!
"THE FIRST THING"
9:00 AM on KWRH-LP 92.9FM

The 63119 community radio station in the works for four years (!) finally went live on Friday, December 29, 2017. KWRH-LP (low power) FM 92.9 has been functioning as a website streaming audio of Webster Groves High School sports, and the occasional community current events program. On December 29, the station will begin broadcasting its 30-watt signal thanks to a new antenna mounted on the high school's transmission tower. Programming is currently scheduled to be broadcast between 6AM and midnight daily.
OUR PROGRAM ON "RADIO 63119"
Early in the development of the station, First Church responded to an invitation to create a program of our own. The First Thing – the format of which is currently to be a recorded, hour-long program of worship and other events taking place in our sanctuary – will air on Sundays at 9:00AM, beginning January 7, 2018. (If you would like to be part of the production team assembling The First Thing, please contact Pastor Dave Denoon.)
---

Schedule — Thursdays at 10:00 am Join discussion leader Tracey Harris at 10:00 am, at The Algonquin Apartments, 55 S. Gore Ave. in Webster Groves, for FAITH: Continuing the Search our weekly Thursday series of video/discussions exploring topics of interest to Christians who aren't afraid to admit that contemporary life can challenge one's faith and values. Ready to continue your search of faith? Sessions usually last about an hour. Registration is required; please, contact Tracey Harris if interested.
---
The Center for Counseling and Healing
Our Center for Counseling and Healing, under the direction of Rev. Linda E. Smith, provides a safe place for people who find themselves in emotional or spiritual need. For more information about the center and the team, click here.
---
Magnets for Sale!
The Mary Martha Group is selling lovely magnets that can be used on your car or your fridge! See Jacquie Bryant for more information.